Vlog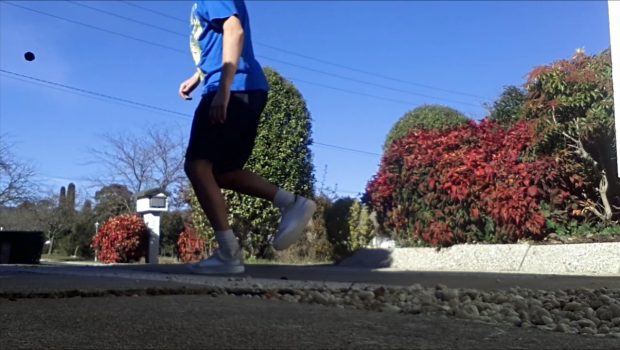 Published on June 21st, 2017 | by Daniel Boyle
1
Capital Eyes – Vlog 21 – New Footbag Shoes
I was very pleased to see that Planetfootbag Switzerland were offering some of the Quantum footbag shoes as they cleared out stock. Capital Eyes Vlog 21 shows me testing out some new pairs.
It has been many years since I have worn the Quantum shoes, going back to around 2009-2010. I had a lot more tricks to try out that I have acquired in those years.
This particular day started with an equipment fail, having forgotten to take my footbag to get in a footbag session at the tennis courts. The equipment improved in the day with three pairs of shoes arriving at the post office, along with some shorts and a bonus packet of Swiss chocolate, which didn't last too long.
I had a great time visiting Switzerland some years ago, and Planetfootbag were also a huge help in the Sport/Life European Footbag Tour, which spent a chunk of time in Switzerland. You can see video from that down below.
So thanks to the Swiss crew for being awesome, the shoes came faster than I expected so that was a nice surprise. There is some development happening on a new issue of the Quantum shoe, mainly through the Czech crew, which will be exciting once it is produced.
The vlog also has some footage from the old Queanbeyan skatepark. As it is completely empty, it was good fun playing around there with Nico. You can also see a special musical guest at the end…