Footbag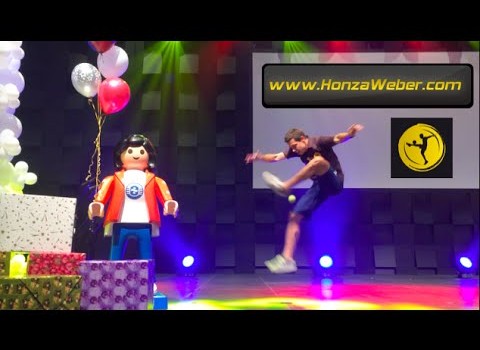 Published on December 24th, 2015 | by Daniel Boyle
0
Footbag Joulukalenteri 2015 – Day 24 – Honza Weber
Day 24 and we have the final day of the Joulukalenteri thanks to multiple World Champion Jan "Honza" Weber from the Czech Republic.
Christmas video by 7 time World Footbag Champion Honza Weber. Including an online competition! 24th December 2015 COMMENT below and tell me what type of show you want to see next!
Honza burst onto the scene in 2002, part of an amazing generation of young Czech players. We haven't seen much of Honza on the competition scene in the last couple of years, he has focused more on performance and mixing things up with freestyle football and other freestyle sports. Honza took out the Routines World Championship in 2011, 2012 and 2013, keeping the long running Czech domination of that event in the past decade. Since 2002, only one non-Czech player has won the event.
Honza Weber has given some amazing publicity to the sport of footbag, involved in performances at a wide range of major sporting events. Aside from the video, Honza has some special competitions involved, so try that out too. Don't forget the video that focused on a week in the life of Honza Weber, which Jay Boychuk put together ahead of the Sport/Life European tour.
So a big thankyou to everyone who has been involved in submitting videos and thankyou to everyone who has visited the site and watched any of the videos, and of course thanks to all the people who have run the Joulukalenteri in the past, let's hope this tradition keeps running a long time into the future.