Footbag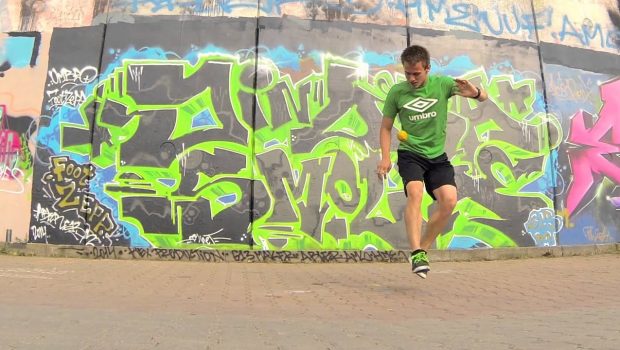 Published on May 23rd, 2023 | by Daniel Boyle
0
Footbag Community Mourns Passing of Jindra Smola
The footbag community was shocked to learn of the passing of former World Champion Jindra Smola.
Czech footbag player Jindra Smola was one of the best players in the world, having been able to hit huge tricks and perform impressive choreographed routines. The unfortunate news came through this week that he had passed away due to a heart condition.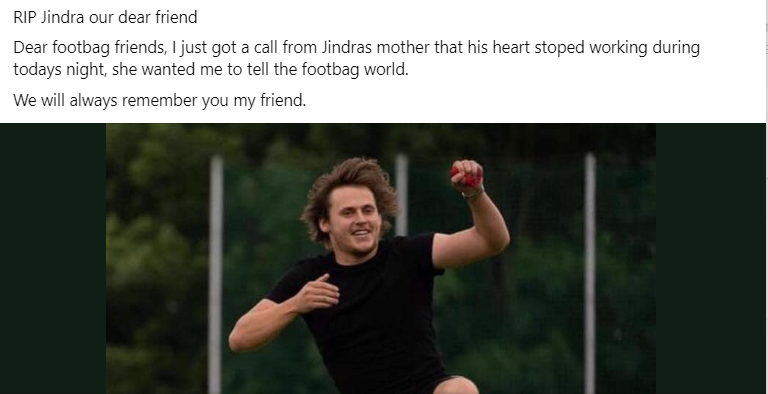 Jindra was still pushing the boundaries of his own footbag game up until recent times. He won the Routines event at the World Footbag Championships in Paris, 2014.
A part of Jindra's personal review of his experience of reaching the level of World Champion was shared online among the condolences.
We had to wait until midnight, and were very nervous all the time, because all the other finalists had great routines as well. Before announcing the Routines, winners of other disciplines were gilded, Routines were saved for last.
Finally, there it was. They started from the last, 8th place. The biggest tension started when they were about to call the 2nd place. When they announced the name, and it was not mine, I knew the victory is mine.
My friends congratulated me, and then finally, they said my name into the microphone. The thing I desired the most: "And the World's Champion in Open freestyle footbag for 2014 is Jindra Smola from Czech Republic!". When I held the trophy and had the medal around my neck, I would be lying if I said I did not shed a tear.
My life goal was completed and I felt better than ever before. But my life is not over yet. I have many other goals ahead of me, that I wish to achieve before the last nail hits my coffin. I will not surrender my dreams and will fight for them as hard as I did for becoming the World's Champion.
As can be seen in this promo video, he was an excellent entertainer, being able to captivate audience in the street show setting as well as in the competition environment.
Despite passing away at such a young age, Jindra Smola leaves behind an enormous legacy to the footbag community. Condolences to his close friends and family in this hard time.
One of his major trick inventions was called "Heart" and as mentioned in the comments of the video, "Jindra Smola, forever in our hearts".