Sports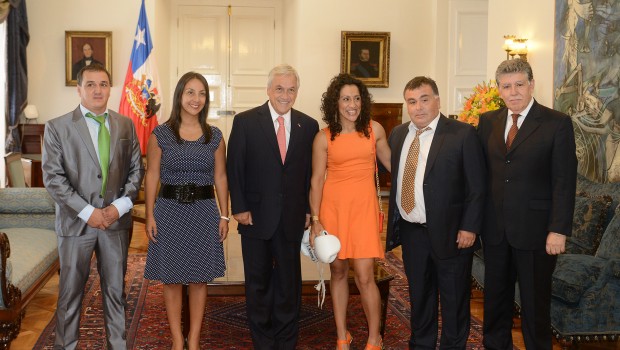 Published on February 24th, 2014 | by John Lyons
0
´Crespita´ needs to prove she´s the top Carolina
Chilevisión are about to launch their new soap ´Las dos Carolinas´, but women´s boxing has trumped it with the story of the three Carolinas.
Santiago – Carolina ´Crespita´ Rodríguez is the Chilean involved, while the other two – Carolina Gutiérrez and Carolina Duer – are both from neighbouring Argentina.
Rodríguez will take on Gutiérrez for the interim world bantamweight title of the World Boxing Organization in Santiago on March 14. The reason for the 'interim' tag is that the reigning champion Duer is currently injured.
The winner of the Rodríguez vs Gutiérrez bout will then have to take on Duer later in the year to decide who is the true world champion – or at least the top Carolina.
The fight against Gutiérrez looks as though it will be a tough one for Rodríguez, who already holds the Women's International Boxing Association's world bantamweight title.
The 36-year-old Argentinian has an impressive record of 21 wins, 13 by knockout, two defeats and one draw. 'Chapita' is also a former world champion.
However, Rodríguez has passed all her tests up to now with flying colours. The 30-year-old has won all her 11 fights, although only one by knockout.
The Chilean was recently honoured in the presidential palace La Moneda and will make plenty more headlines if she can beat both Argentinians this year.
The fight adds to an attractive sporting panorama in Santiago in March. The South American Games take place from March 7 to 18.