Tennis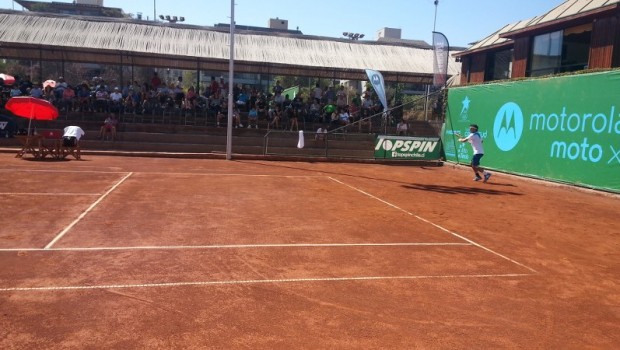 Published on June 3rd, 2014 | by Daniel Boyle
0
Chile's Young Tennis Stars Continue Strong Performances
Gonzalo Lama and Christian Garín were among the winners when Chilean tennis players took to the courts this week.
Lama (262) opened his campaign on Tuesday, taking on Ecuador's Emilio Gómez (242). Despite Gómez having a higher ranking, Lama breezed through the opening round of the Challenger tournament in Arad, Romania.
Chile's best ranked player Hans Podlipnik (214) will also take part in Challenger action, facing Spain's Iñigo Cervantes in the first round of the Furth Challenger in Germany.
Garín (393) progressed to the quarter-finals of the F12 tournament in Spain, taking three sets to defeat lowly ranked local Sergio Martes Gornes (1,282). He also teamed up with countryman Nicolás Jarry to advance in the doubles.
There was no luck for Bastián Malla at the ITF junior in Roland Garros. Having fought his was through the qualifiers, he was unable to overcome Noah Rubin in the first round.
Fernanda Brito returned to the courts in Pachuca, Mexico, opening up with a doubles victory alongside Mexican player Carolina Betancourt. The pair are top seeds in the $10,000 tournament.
In troubling news for tennis on the local front, the Fillol brothers have given up the rights to hosting the annual ATP tournament after 21 years. Aside from the arrival of Rafael Nadal in 2013, the tournament as failed to attract big names and the crowds that come to see them, with the fall in attendance a consequence in Chile's slide in terms of world rankings.
Despite another year to run on the contract, principal sponsor Royal Guard have pulled the plug, with the organisers saying enough is enough.
"As a group, we've taken the decision not to be part of the ATP date any longer. We're tired of risking our personal wealth. There's no interest from any business or the television to support the tournament. It saddens us to take this decision," Álvaro Fillol said to El Mercurio.
The organisers have long complained about a lack of government support, as well as the inability to host a permanent structure in Viña del Mar. It remains to be seen if another business will take up the challenge, or if the first event on the "Latin American Swing" will be moved elsewhere.