Tennis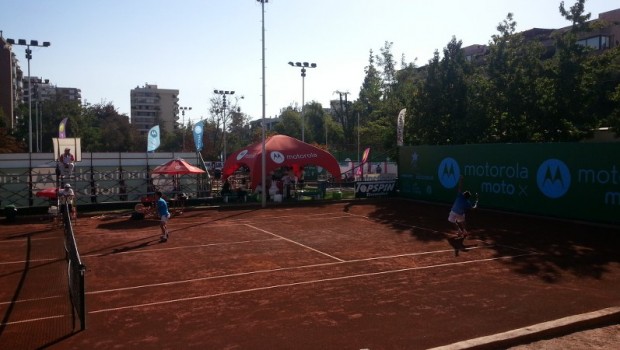 Published on June 27th, 2014 | by Daniel Boyle
1
Chileans Double Up for Tennis Victory
Juan Carlos Sáez and Guillermo Rivera have teamed up to bring Chile another victory, taking the doubles title at the F3 tournament in Serbia.
Many of the Chilean tennis players participating in tournaments across Europe have found some success, with Sáez and Rivera joining forces to take out the Serbian tournament. It was a straightforward victory in the final, defeating local duo Danilo Petrovic and Ilija Vucic in straight sets.
The third seed Chilean partnership took the game to the tournament favourites, winning 6-2, 6-4 to take the title. Rivera and Sáez were not worried by the higher seeds, having knocked off second seeds Patrik Fabian and Adrian Partl (Slovakia) in the semi-final.
Sáez now has a total of 11 doubles titles in his career, with the Serbian victory his first for 2014. Rivera took his second title of the year, having won the Chile F3 with Cristobál Saavedra, taking his career tally to 12 at the Futures level.
Sáez fell in the quarter final of the singles, with Rivera losing in the second round. Countryman Nicolás Jarry, who has shot up the rankings, has put in another strong performance to reach the semi-final. The youngster, ranked 388, will face Partl (547) in the semi, and hope to enforce his superior ranking against the Slovakian.
Jorge Aguilar may add another trophy to the cabinet. Despite his drop in rankings in singles, the veteran remains Chile's top doubles player, and has reached the final of the F3 tournament in The Netherlands, alongside Brazil's Thiago Monteiro. Aguilar was knocked out of the singles by his doubles partner in the second round.
Andrea Koch was unable to win through her quarter final in the Dutch tournament in Breda. The Chilean number two was thrashed 6-1, 6-1 by Brazil's Beatriz Haddad Maía.
Matías Sborowitz has continued an impressive year, which has seen a huge amount of travel. The young Chilean has reached the semi-final of the F7 tournament in Mexico. The 20-year-old has competed in tournaments this year in Chile, USA, Ecuador, Iran, Sweden, Morocco and Mexico.
Sborowitz will hope to improve on his last Mexican outing, having lost to Daniel Garza in the semi-final of the F6 tournament.