Sports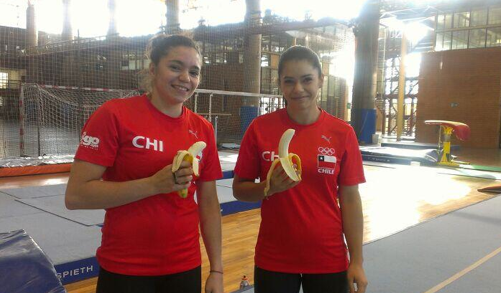 Published on April 30th, 2014 | by Daniel Boyle
0
Chilean Athletes Join Campaign Against Racism
After Dani Alves made world headlines by eating a banana that was thrown onto the pitch at a Barcelona match, athletes around the world have joined in the support against racism.
A global social media campaign, under the hashtag #todossomosmonos or #weareallmonkeys, athletes from around the world.
With my colleague Marta from Brazil we say #NoToRacism. We are all equal. pic.twitter.com/0kWLsaAgwP

— Sergio Aguero (@aguerosergiokun) April 28, 2014
What @DaniAlvesD2 tolerated last night is an outrage. We must fight all forms of discrimination united. Will be zero tolerance at #WorldCup. — Joseph S Blatter (@SeppBlatter) April 28, 2014
The support for the campaign was not only limited to the footballing world, and there was no shortage of support from Chilean athletes.
Among those to take part in the campaign were Olympians Natalia Ducó, Caterin Bravo, Karen Gallardo and Simona Castro. Chilean handball captain Marco Oneto, who played most of his career in Spain with Barcelona, was another to post his photo with support.
NO al racismo #TodosSomosMonos #SayNoToRacism #somostodosiguales con @sim8n9 @DARChile_ http://t.co/GG1MoVNb6h pic.twitter.com/BSMuPheO0C

— Martina Castro Lazo (@martina_rocks) April 30, 2014
En @DARChile_ decimos NO al racismo. Al fin y al cabo #TodosSomosMonos, ¿cierto @KarenGPChile? pic.twitter.com/J3XWIHBh1a — DARChile (@DARChile_) April 29, 2014
¡¡¡TODOS SOMOS MONOS!!!