MTB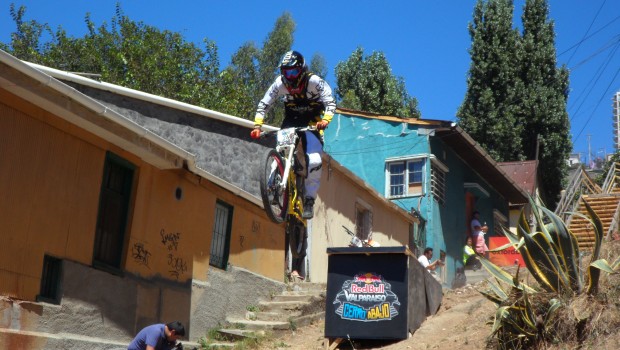 Published on February 22nd, 2014 | by Daniel Boyle
0
Cerro Abajo Returns to Valparaíso
Mountain bike madness will return to the port city for the annual Valparaíso Cerro Abajo, the legendary urban downhill bike race.
Each year the streets of Valparaíso are converted into a mountain bike course, with riders from all around the world coming to compete. It is not only roads that are part of the course, but walls, staircases and many other obstacles, with stray dogs crossing par for the course.
In its eleventh year, the eleventh event will see 46 riders from 12 different countries taking part, with Colombia's Marcelo Gutiérrez having won the 2013 event in record time. Riders start at the top of Cerro Carcel and virtually fly down the course, reaching Plaza Anabel Pinto in a matter of minutes.
Among the other contenders will be two time winner Filip Polc, the Slovakian is always among the contenders and will be looking to reclaim his title.
A centrepiece of the action is the Canon Jump, located at Plaza Bismarck. After coming down a variety of staircases from the top of the hill, the plaza is a key gathering point for the public who are able to watch the jump from all angles. Aside from large jumps, including the final options before the finish line, riders can challenge themselves with a number of wallrides.
With the public close to the action right the way through the race, there is an extra sense of adrenalin for each riders, added to the adventurous course, which is known worldwide, thanks in particular to the sharing of GoPro footage, showing the course in a first person view.