Vlog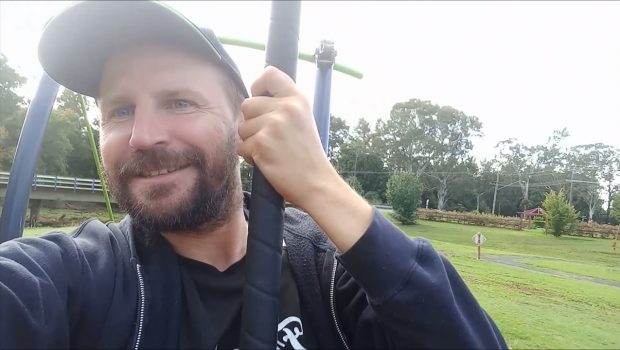 Published on September 26th, 2021 | by Daniel Boyle
1
Capital Eyes – Vlog 80 – Gloucester
We took a trip to the Gloucester area to visit some family who have moved to a farm in the region.
It's taken me a while to put this video together, back in those days when you could travel around the countryside, we made a trip a few hours north of Sydney to Gloucester. It's not an area I've been to before, but I would certainly like to visit again.
We had a couple of days in Sydney before heading further north, spent some time at the beach and caught up with a few people. We stayed with Grandma and brought her along for the ride towards Gloucester. My auntie and uncle have moved to a farm up there, escaping from the city. During some heavy rains, part of the road near their place collapsed, which meant we needed to take a slightly different way.
Before getting there, we stopped at Brooklyn. This is a nice small town by the Hawkesbury River just outside of Sydney. It was fairly early in the trip but good to take a break. Lunch was had at a pub in a town called Stroud. The local team are the Stroud Raiders, so good on them! From there it wasn't so much further to Gloucester, though once we were in town we needed to make our way to Waukivory, a smaller locality where the family have set up shop.
They were lucky with the road incident, as the big break in the road is just after their driveway. The kids had a great time seeing all the animals and helping out with various farm jobs. It's something they haven't had much experience with, so they really enjoyed it. The area is very peaceful, with plenty of bushland as well as a nature reserve next door. In town there's also a great park which we visited a few times.
Another highlight was The Bucketts Scenic walk. With some scrambling over rocks, you can get a great view back over the town of Gloucester. We spent a few days in the area before we returned to Sydney with a stop in Newcastle along the way. From there we went to the Blue Mountains, which has already been covered in a previous vlog.
Hopefully it won't be so long before we can make a similar journey.