Vlog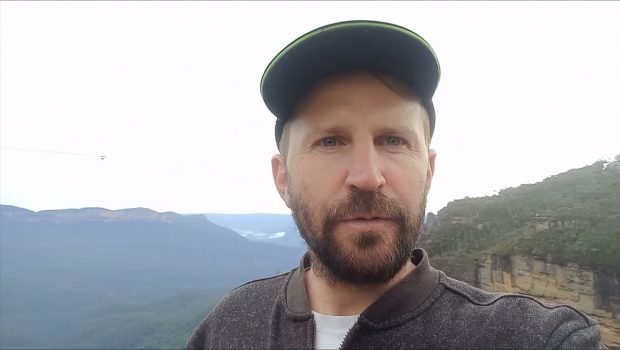 Published on April 25th, 2021 | by Daniel Boyle
1
Capital Eyes – Vlog 76 – Blue Mountains
During the school holidays we travelled to the Blue Mountains. We visited the Three Sisters, Scenic Railway and the Rocket Park in Blackheath.
I've been meaning to visit the Blue Mountains for quite a while now, but it's been over 10 years since my last time there. We used to travel with some family friends to the Blackheath area each year. It's really good to see the Red Rocket back in action in the park there. I came across a list of top 10 parks in the Blue Mountains and we were able to tick a few of them off.
Before reaching the mountains, we stopped at the Penrith Panthers club for Aqua Golf. The Raiders were due to play there the next, the first of what is becoming a bit of a trend, with a strong start before losing the plot. Unfortunately we weren't able to hit any of the money making signs.
We stopped at the Wentworth Falls Lake park on the way up, before spending most of the afternoon around the Three Sisters area. We went down into the first sister but decided against descending the Giant Stairway, as returning with two tired children didn't have the greatest appeal.
Unfortunately my phone ran out of juice early into our trip to Scenic World, so I didn't end up with many pictures there. We took the Railway down into the valley before doing the forest walk down below. They've got a sculpture exhibition on at the moment, so that's quite cool to wander through the artworks. From there we were able to take the cable car back up the hill, before crossing the valley on the Skyway. This now just goes over above the Katoomba Falls before coming back, I believe previously you could get on and off at the station on the other side.
It costs a bit to go on, but it was a worthwhile experience, the whole family really enjoyed it. One of the guides mentioned in a normal year they have over a million guests and the past year they had about 80,000. There was a decent crowd there on this day, so those numbers should start climbing back up.
We stayed at Blue Mountains YHA, which was very central for all our needs. Plenty of shops just nearby, and one evening I walked down to Echo Point, so it's a very convenient location.