Vlog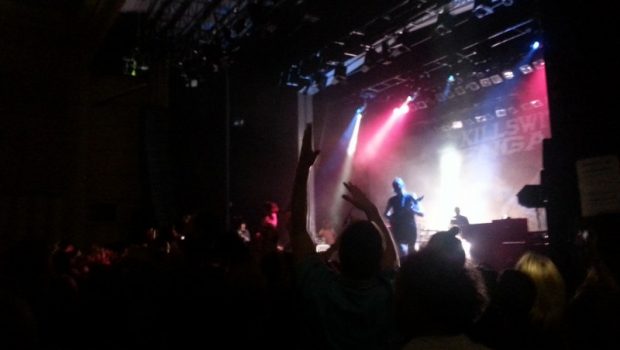 Published on March 7th, 2017 | by Daniel Boyle
1
Capital Eyes – Vlog 8 – Killswitch Engage
Vlog 8 comes from the Enmore Theatre in Sydney, with Killswitch Engage playing a show for the 15 years of Alive or Just Breathing.
It was a quick and very wet trip to Sydney to see Killswitch Engage playing the Alive or Just Breathing album. It was the 15 year anniversary of the album. After the album they played some extra songs once the album had finished.
I got a few live clips, with parts of the following songs featured:
Numbered Days
My Last Serenade
Life to Lifeless
Just Barely Breathing
The End of Heartache.
I'm not so sure I would go and watch Killswitch for a regular show these days, but it was great to relive some memories with one of my favourite albums. Somebody I was talking to after the show said, "I felt great in there, just like being back in high school, but now my neck hurts, my back hurts." He probably wasn't alone in feeling the same way.
I also got a couple of short footbag runs before and after going to the show, as well as a long walk in the rain.