Sports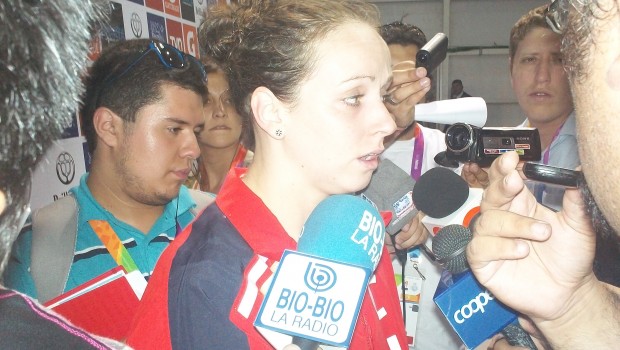 Published on October 3rd, 2014 | by John Lyons
0
Swimming star Köbrich bags silver medal
Chile´s top swimmer Kristel Köbrich earned the silver medal in the 400m freestyle at the South American Swimming Championships in Mar del Plata, Argentina.
Ecuador´s Samantha Arévalo claimed the gold medal with a time of 4mins 13.48secs, while Köbrich came home second in 4.14:16.
The 29-year-old is also competing in the 200m, 800m and 1,500m freestyle events, so she will have other opportunities to win gold.
Chile´s team is made up of seven adults – Köbrich, Martina Navarro, Rafaella Rodoni, Oliver Elliot, Felipe Quiroz, Mario Fuenzalida and Marianne Spuhr – and four juniors – Chiara Consigliere, Javier Vásquez, Benjamín Quintanilla and Alonso Pérez.