Sports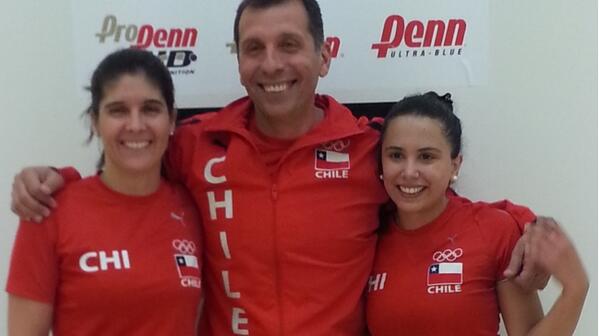 Published on June 20th, 2014 | by John Lyons
0
Racquetball duo face Mexican mission in World semi-finals
Chile have guaranteed at least a bronze medal in the Racquetball World Championships in Burlington, Canada – but they´re aiming for gold.
The Chilean duo of Ángela Grisar and Carla Muñoz came through a gruelling match against the highly rated Argentinians María José Vargas and Veronique Guillemette 8-15, 15-3, 11-8.
The challenge now is even stiffer. In the semi-finals, la Roja face the world champions Paola Longoira and Samantha Salas, of Mexico.
The Chileans will be seeking revenge – they lost to the Mexicans in the World Championship final a couple of years ago.
The experienced Grisar, 41, said: "We hope to be able to beat the Mexicans on this occasion – that is our objective."
The winners will go on to fight for gold in the final, while the losers will pick up bronze.
Grisar lives in California with her husband Pablo Fajre, the trainer of the national team, which also includes Muñoz and Francisco Troncoso.