Basketball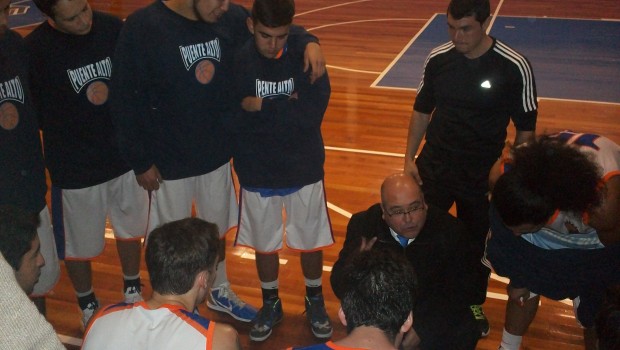 Published on June 23rd, 2014 | by John Lyons
0
Quilicura benefit as Católica stun Colo Colo
Universidad Católica gained revenge against Colo Colo in the Libcentro basketball competition – and did Municipal Quilicura a big favour at the same time.
All the pundits thought the reborn Colo Colo or Católica were going to win Zone B, but Quilicura have snuck in under the radar.
Quilicura ended their regular season campaign with an 80-70 home victory against winless Club Providencia to finish on 14 points with six wins and two defeats.
Second-placed Colo Colo (5-2) and third-placed Católica (5-2) can finish with the same record if they win their final matches next weekend against Sergio Ceppi and Club Providencia respectively.
If, as expected, that occurs, the results between the three teams will be decisive. They would again be tied at 2-2, but Quilicura have the best points difference (+14) in those matches, with Colo Colo (+4) and Católica (-18) lagging behind.
The top three, plus fourth-placed Sergio Ceppi, have already booked their places in the play-offs, but it would be a coup for Quilicura to win the group and give them a potentially easier last 16 tie.
Católica pulled out all the stops to win 81-74 at Colo Colo on Saturday and become the first team to beat the albos on court this term. Jorge Odeh and Diego Valenzuela led the way with 22 and 21 points respectively.
In Zone A, Colegio Los Leones made it nine wins on the trot with a comfortable 87-57 win at Arturo Prat, who also fell 59-55 at Árabe Valparaiso on Sunday.
It was a good weekend for Árabe Valparaiso as they also beat winless San Luis Quillota 71-62 on Saturday. The two wins have put them second in Zone A with one match left.
Sagrados Corazones (3-6) earned a crucial 65-59 victory against Sportiva Italiana (5-4) to keep their play-off hopes alive. It means they need to win their last game next weekend and hope Arturo Prat (4-5) lose to have a chance of snatching the last play-off place in Zone A.
In Zone C, Municipal Puente Alto (6-2) remain top following a battling 79-71 victory at Stadio Italiano, who let the match slip away in the closing stages.
However, second-placed Boston College (6-1) eased to a 79-50 victory at winless Santiago INBA and will top the zone if they win their final match.
Stadio Italiano and Brisas, both with 3-4 records, have already qualified for the play-offs with a game to spare.
In Zone D, Universidad Concepción (7-0) maintained their perfect record with an 89-72 victory against Español Talca (4-4), who lie second.
However, Tinguiririca SF (5-2), who beat Alemán Concepción (74-58), will take second place when they play their final game next weekend.
Árabe Rancagua are out of the play-off race after losing all their seven matches so far.
The top four in each zone qualify for the play-offs. There will be eight best-of-three matches to decide the quarter-finalists.
The winners of the best-of-three quarter-finals will qualify for the cuadrangular final. The four losers, meanwhile, will play a repechage for two more places in the Liga Nacional 2014/15.