Footbag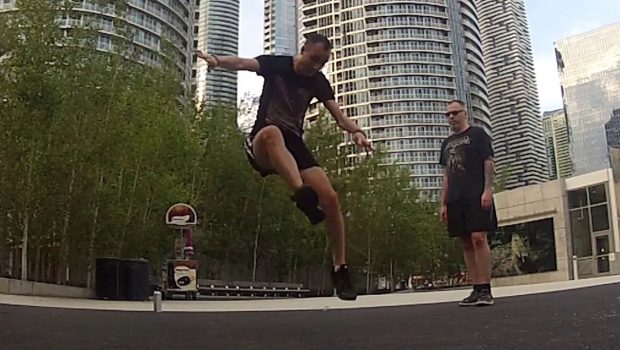 Published on January 20th, 2019 | by Daniel Boyle
0
How to Play Footbag – Footbag Foundations with Erik Chan
Erik Chan's Footbag Foundations site is one of the most complete footbag guides available, especially for beginner and intermediate tricks.  
The How to Play Footbag series of post is looking at the variety of information already available which gives advice on how to play the sport of footbag. These may be videos, websites, articles and anything else that I can come across.
As part of the name, Footbag Foundations has the focus on the early level of tricks. To quote directly from the site.
"For the most part, the trick advice provided herein covers this challenging initial learning period, after which improvement generally comes much easier, particularly as it opens the possibility for personal expression in developing a unique repertoire of tricks of one's own choosing."
Once you have those basic and intermediate tricks ready, you can combine those tricks together to make the harder tricks.
The only issues I have is some of the information about current champions and the like is out of date, but the focus is on learning the tricks and those were relevant at the time of creation. There is scope for the harder tricks to be added in the future, but it's all about the Footbag Foundations, which is why the site has that name.
Erik Chan has been playing for around 20 years in Canada and he has a huge knowledge of the sport of footbag, trick names and histories. Unfortunately he has also spent some time out of the game with injuries so there is also some information about preventing them and also dealing with injuries that may arise as you play.