Footbag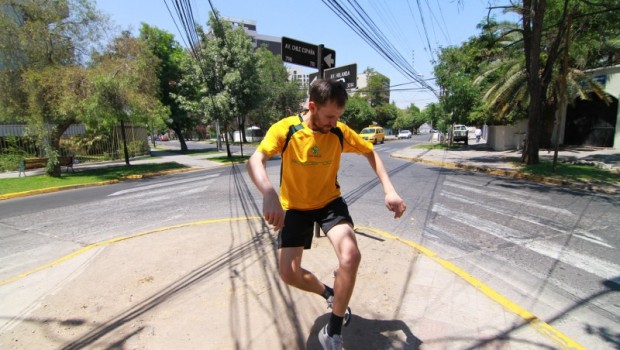 Published on November 30th, 2015 | by Daniel Boyle
0
Footbag Joulukalenteri Ready for 2015
The annual footbag Christmas calendar, known as the Joulukalenteri, will be back in 2015, with Sport/Life heavily involved in the action.
The first season of Modified's Christmas calendar (The joulukalenteri) now on youtube. First episode is from Prague 2003 World Footbag Championships with top players such Vasek Klouda, Honza Weber, Ahren Gehrman, Peter Irish, Ken Shults, Ales Zelinka and Yacine Merzouk. The invention of Croxton (footbag trick) is included in the video.
Many of the game's elite players have run the calendar, which was started by Finland's Tuukka Antikainen, with Nick Polini (USA) the latest to play host. This year it is my turn to step up and run the calendar. Jay Boychuk and Aleksi Airinen are among others who have been involved.
2014 saw one of the most impressive locations, with Cristoph Larndorfer braving wintry conditions in Antarctica to play in front of a huge crowd of penguins.
Uploaded by MetZelRio on 2014-12-25.
Juho Marjo has been well known for his final day clips, though he won't be the last appearance in this year's calendar. His visit to Australia will mean the calendar will not be completely Juho-free.
The calendar allows the world of footbag to receive a new gift each day in the leadup to Christmas. Many of the players will be preparing to hide away for their northern winters, but each video can give a drop of inspiration for the next session.
Mads Hole's contribution to the Joulukalenteri 2011.
Stay tuned to Sport/Life or the www.modified.in forum to see the videos for each day.