Footbag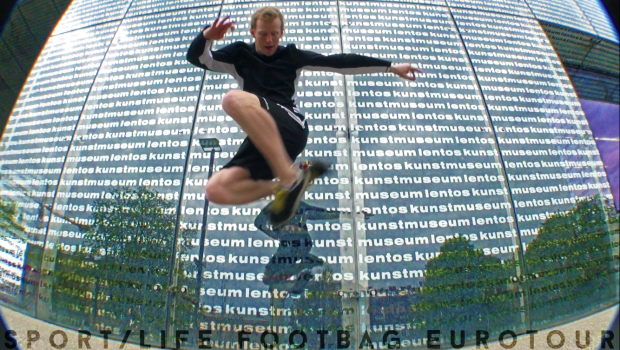 Published on December 8th, 2015 | by Daniel Boyle
0
Footbag Joulukalenteri 2015 – Day 8 – Evan Gatesman by Mads Hole
This is the second entry from Mads Hole in the Joulukalenteri this year and one of many released since Worlds. This focuses on Evan Gatesman.
Evan "The Silencer" Gatesman has been playing footbag for a long time now, but he has risen to prominence as one of the best players in the world, with star performances in Paris and Copenhagen. Gatesman was a highlight on the Sport/Life European tour and has recently moved to Boise, Idaho to focus on the resurgence of Freedom Footbags.
Join the web's most supportive community of creators and get high-quality tools for hosting, sharing, and streaming videos in gorgeous HD with no ads.
We have already seen a great combination between Mads Hole and Evan Gatesman from Worlds in the clip "Remember the Name", with this adding to the wonderful collection that Mads has given us this year. I have included that clip below, as well as a great edit by Jay Boychuk of some of Evan's efforts during the Sport/Life tour.
Evan Gatesman at Worlds 2015 Copenhagen
2014 Freestyle Footbag world champion, Evan Gatesman. This collection of footage was obtained from the Sport/Life Footbag Eurotour.