Footbag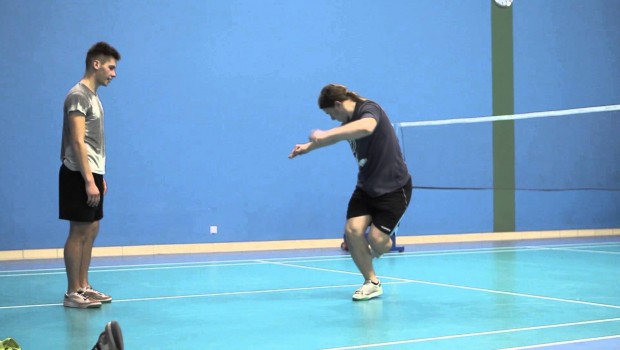 Published on December 17th, 2015 | by Daniel Boyle
1
Footbag Joulukalenteri 2015 – Day 17 – Grudinowy Jam
Day 17 in the Joulukalenteri comes from Poland's Paweł Rożek, who has made some wonderful footbag videos over the years. This features the recent Grudinowy Jam in Wrocław.
Trening footbag net w ramach Grudniowego Jamu we Wrocławiu.
When Paweł offered a video for the calendar, I couldn't refuse. He was among the roommates in our dorm during Worlds in Berlin, which also featured stars of this year's Joulukalenteri Phil Morrison and Olav Piwowar, as well as the creator of the calendar, Tuukka Antikainen. The clip features recent action in Poland, with a mix of freestyle and net coming together. There are two clips here and below you can see some of Paweł's earlier works.
Footbag: Szymon Kałwak Hania Mickiewicz Olaf Piwowar Paweł Rożek Bartosz Rząsa Radek Turek Camera: Paweł Rożek Marcin Harasimowicz (HDAD) Support: Szymon Poznański (HDAD) Łukasz Fiurst Edit: Paweł Rożek Music: Teebs – Arthur's Birds Pretty Lights – Forever Lost Thanks to: HDAD RENOMA Cameras: Canon 7D Canon 5D GoPro HD Wrocław 2011
Footbag video presenting freestyle and net. players: Hania Mickiewicz Tomek Ostrowski Marcin Bujko Rafał Kaleta Radosław Turek Wiktor Dębski Maciej Samborowski Marcin Staroń Jakub Grabarczyk light: Sandra Kostrzewa Dorota Wojciechowicz music: C2C – Happy C2C – The Cell camera, edit: Paweł Rożek
My entry for the Video Contest which was part of the 30th IFPA World Footbag Championships, Berlin 2009. Footbag: Olaf Piwowar Camera & Edit: Paweł Rożek Music: The Qemists