Hockey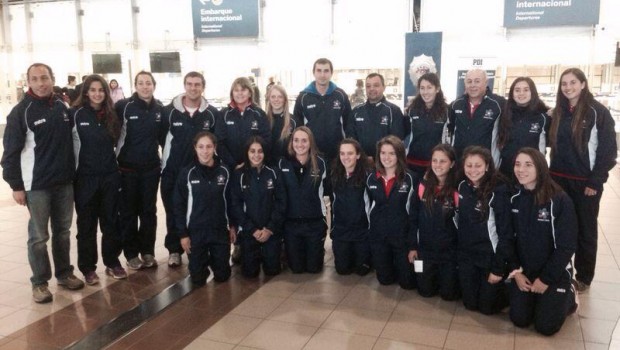 Published on July 9th, 2014 | by John Lyons
0
Encouraging start for Chile in Ireland
Chile´s women´s hockey team got their Irish tour off to a winning start with two entertaining victories.
Las Diablas took on the Ireland Under-21s in two friendlies and ran out 4-3 and 4-1 winners.
The matches helped Chile prepare for the Four Nations tournament that starts in Dublin on Saturday and also features Canada, New Zealand and the hosts.
Las Diablas take on Canada in their opening match on Saturday. They then face New Zealand on Sunday and Ireland on Tuesday. The final and third/fourth place matches are on Wednesday.
As well as the games in Ireland, Chile will also face South Africa in Scotland as part of their tour.
It has been designed as preparation for the Panamerican Games in Toronto, Canada, next year.
Chile´s squad is: 1 Carolina Garcia, 2 Claudia Schuler, 3 Javiera Villagra, 4 Catalina Salas, 5 Francisca Tala, 6 Paula Saieh, 7 Francisca Vidaurre, 8 Beatriz Wirth, 9 Sofia Filipek, 10 Mariana Lagos, 11 Kim Jacob, 12 Francisca Pizarro, 13 Maria Ignacia Bastías, 14 Manuela Urroz, 15 Denise Krimerman, 16 Josefa Villalabeitia, 17 Camila Caram, 18 Sofia Walbaum, 19 Constanza Palma, 20 Fernanda Flores.