Blog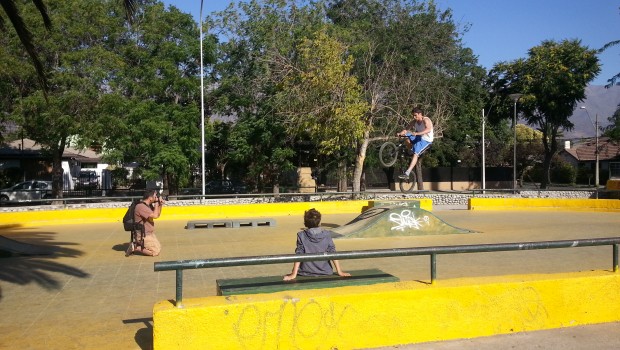 Published on January 3rd, 2014 | by Daniel Boyle
0
Day 3 – Flying Start
Today I was commenting on the benefits of being able to post directly from the phone. Here is a try to see if it works.
Today saw a return to the office- by bike. Back on the radio and the debut of the sporting agenda.
A visit to the skatepark in the afternoon.

The photo shows Billy taking a shot of a bmx rider in La Reina.  He is about to crash.
I had two footbag sessions today. I am writing this while waiting to fly to Arica. On the late night flight.
Places like airports can be a great place to play.  Heavy traffic and people ready to be impressed.
Also had a very productive meeting in the evening as well as the news that my cousin just had a baby boy.
It will just have to be a link for the footbag video today. I already put one up on instagram earlier.
http://tmblr.co/ZipPUy139nAV1