Basketball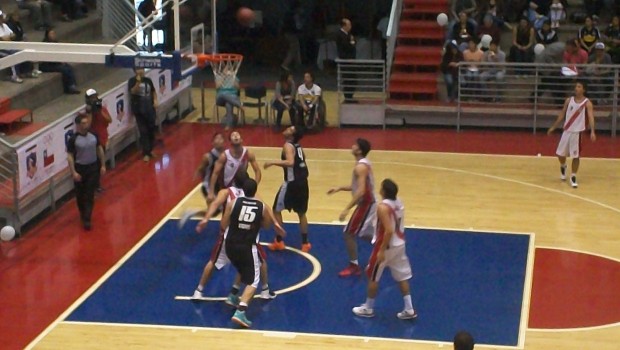 Published on April 13th, 2014 | by John Lyons
0
Colo Colo beat River Plate – at basketball
It wasn´t only on the football pitch that Colo Colo were celebrating this weekend – the newly formed basketball team won, too.
Ñuñoa – Club Social y Deportivo Colo Colo ran out 86-71 winners in their opening friendly against River Plate at the CEO II on Saturday.
Colo Colo are preparing for their new start in the Libcentro competition, which starts in two weeks´ time. It meant that the match against the Argentinians was an ideal chance for coach Claudio Lavín to put his players through their paces.
It´s clear there is plenty of work to do before the league season starts, but there were also lots of good signs for Colo Colo.
Captain and star player Franco Morales weighed in with 29 points and it´s clear that the ex-Tinguiririca San Fernando point guard will be a key man for the fledgling side. The way the hosts fought back from a 39-34 half-time deficit also bodes well.
Colo Colo, backed by an enthusiastic home support, edged into a 58-57 lead at the end of the third quarter and then showed their extra class to win by a comfortable 15-point margin.
Ex-Universidad Católica forward Fernando Schuler, who became increasingly influential as the match wore on, is optimistic the newly formed team can make rapid progress.
He said: "I don´t think it will take much time for us to gel because we´re all very united and hungry to do well.
"We want to be up there in the Libcentro and in Colo Colo there´s always the obligation to be champions."
On an excellent afternoon of basketball, Colo Colo welcomed back some former stars from their successful days in the mid-90s.
In addition, the club collected offerings of food from fans in aid of those people affected by the recent earthquakes in the north of Chile.
In the Libcentro competition, Colo Colo sit out the opening round of fixtures on April 26. They begin their Zone B participation with a visit to Club Providencia on May 3.