Rugby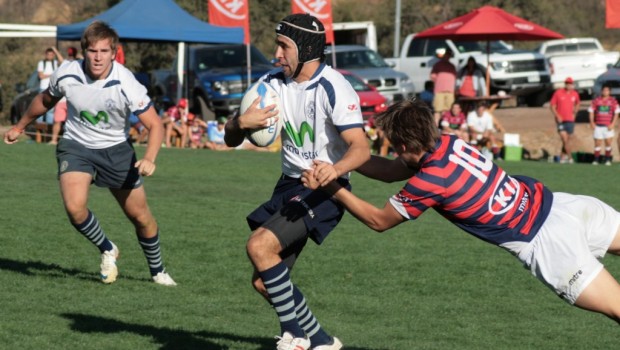 Published on July 1st, 2014 | by John Lyons
0
Clinical COBS brush aside Old Boys' Challenge
Unstoppable COBS powered to a convincing 49-12 win at Old Boys to continue their perfect start to the Central ADO Primera rugby competition.
Both teams went into the 'British derby' with 100 per cent records, but it was the Craighouse Old Boys who kept theirs intact with an impressive display against their counterparts from the Grange.
They´ve now won all of their four matches in Group A and have an eight-point advantage over second-placed Country Club, who have a game in hand.
Country Club played out an exciting 37-37 draw at home against Alumni, one of two draws in Group A. Sporting and Old Reds were locked together at 27-27 in the other.
In Group B, Old Georgians lead the way with 11 points following their 33-13 victory at home against Viña.
However, they have played a game more than all of their nearest challengers. In the other Group B match at the weekend, Old Macks pulled off an excellent 30-17 win at Universidad Católica.
Old Macks, Católica, Viña and Troncos have all won one and lost one, while Old John's are at the foot of the table with one win and two defeats from their three matches.
Next Saturday, Viña host Old Macks (3pm), Old Boys entertain Country Club (3.30pm) and Stade face Alumni (4pm). On Sunday, Old John's are at home against Troncos (3.30pm) and COBS entertain Old Reds (3.45pm).