Rowing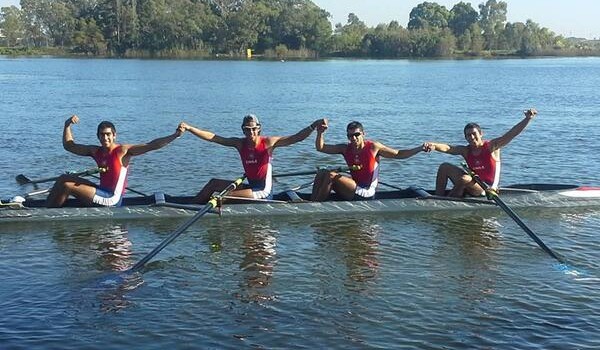 Published on April 22nd, 2014 | by Daniel Boyle
0
Chilean Rowers Qualify for Youth Olympics
Chile's young rowers impressed at the South American Youth Championships in Uruguay, with four boats qualifying for the Youth Olympics.
Chile topped the medal tally in a best-ever performance, finishing with 10 golds, three silver and one bronze. After a disappointing campaign in the South American Games, Chile's rowers fought their way to a historic performance in the Juvenile and under 23 categories.
Regarding the home results, Mauricio Saravia, president of Chile's rowing federation, released a statement on the website saying, "We are on a good foot, we are all part of the results we could not achieve at the Odesur, referring to the gold medals", but he went on to express his pride for the team and their successes.
Unfortunately for the rowers, while four boats have qualified, only two teams will travel to the games, which will be held in Nanjing, China in August.
Extraordinaria participación del seleccionado nacional de Remo en el campeonato Sudamericano Juvenil y Sub 23. Felicitaciones!!

— Nicole Sáez (@NikiSaez) April 22, 2014
Oro para #Chile en Sudamericano de Remo – Uruguay. Grx Seba Romo y Pato Barrera de #Valdiviacl http://t.co/jwjxuiQ9KY pic.twitter.com/LigldLy6mY

— Luis Barrera Montero (@Luis_Bar_Mont) April 19, 2014
Medalla de oro- 1x juvenil ligero en sudamericano de remo, uruguay @adochile @DeporteChileno pic.twitter.com/QVEuduhShD

— Abdiel Reyes (@aabdielreyes) April 20, 2014
Histórica clasificación de 4 botes, con 3 primero lugares y un 2do, para JUEGOS OLIMPICOS DE LA JUVENTUD en nanjing pic.twitter.com/8NTfup9Yhu — Abdiel Reyes (@aabdielreyes) April 20, 2014
Gracias por todo nano! ☺️ pic.twitter.com/42UR3KUl5k

— Josefa Vila (@josefavb) April 20, 2014