Basketball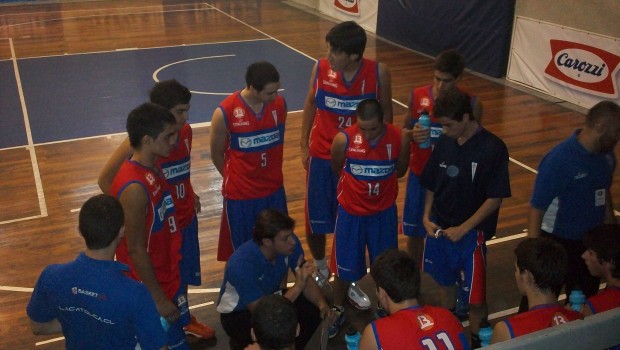 Published on April 9th, 2014 | by John Lyons
0
Católica vs Colo Colo – in basketball!
They meet regularly on the football pitch, but now Colo Colo and Universidad Católica are going to lock horns on the basketball court, too.
The Club Social and Deportivo Colo Colo has been accepted into the Libcentro competition and will compete in Zone B. It´s Colo Colo´s return to the basketball ranks after a 17-year absence – the albos played in the Dimayor competition between 1995 and 1997.
Colo Colo sit out the first round of matches on April 26, but make their bow the following week, May 3, with a visit to Club Providencia.
The eagerly-awaited showdown against Universidad Católica has been pencilled in for May 17. Católica have home-court advantage.
The opening matches in Zone B see Católica host Municipal Quilicura and Sergio Ceppi entertain Club Providencia.
Zone A consists of Colegio Los Leones, San Luis Quillota, Sportiva Italiana, Árabe Valparaiso, Arturo Prat and Sagrados Corazones.
Group C is made up of Boston College, Municipal Puente Alto, Brisas, Stadio Italiano and Santiago INBA.
Group D consists of Alemán Concepción, Español Talca, Árabe Rancagua, Universidad Concepción and Tinguiririca SF.