Vlog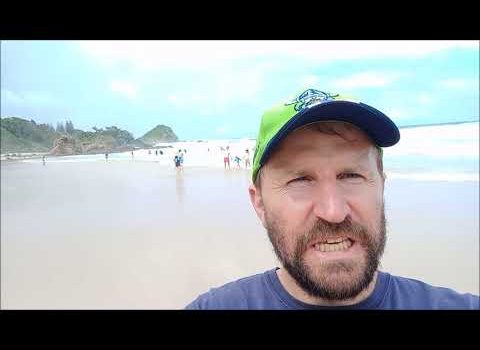 Published on February 2nd, 2022 | by Daniel Boyle
0
Capital Eyes – Vlog 84 – Port Macquarie
Port Macquarie was our destination during the school holidays. We had a couple of days there after our trip to Gloucester.
It took a few hours to travel up to Port Macquarie from Gloucester, stopping in Taree for lunch. It had certainly been a long while since I had been to that part of the world. Accommodation was fairly scarce but we were able to get a fairly cheap motel on the outskirts of town. With so many beaches on offer, you have to drive most places, so that wasn't a big deal.
View this post on Instagram
First order of business was to get to the beach, and we had a great time playing in the rockpools at Flynns Beach. As we were leaving there were helicopters overhead – there had been some beaked whales that had been beached. Unfortunately they didn't survive the ordeal. They were then taken by helicopter as the access to the beach was not possible. After leaving the beach, we did a bit of a drive along the coastline to end up at the lighthouse.
We found quite a good park at the Town Beach, and there was quite a good skatepark next door, which I was able to try out the next day. We also were able to catch up with some friends who were staying up there. Late in the afternoon we travelled down to Lake Cathie, which was probably one activity too many. There is a new skatepark recently built there, and I gave that a go too. It started raining so things became a bit slippery, which you can see in the video.
With cases on the rise, we decided to just hit the road straight back to Canberra. Normally we'd probably have a bunch of stops but we just did the long day. It wasn't such a bad run in the end, we were able to arrive back at home in the late afternoon.