Vlog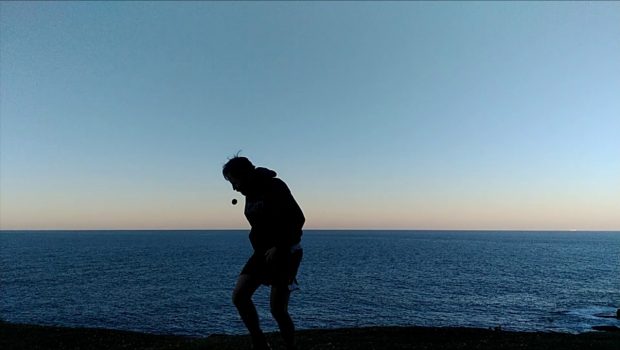 Published on July 13th, 2019 | by Daniel Boyle
0
Capital Eyes – Vlog 58 – Green Cape Lighthouse
Capital Eyes Vlog 58 from a trip to Green Cape Lighthouse.
Green Cape Lighthouse is located south of Eden. My Dad had booked a place in the old lighthouse keeper cabin. As part of the stay you get to go up into the lighthouse, giving a great view over the area.
It is about an hour drive from Eden down to the lighthouse. The place we stayed in was split into two, we shared the kitchen with the other guests but had our own bathroom and own rooms. It was quite a comfortable place with big views out over the ocean.
I was able to get some good footbag clips – there is a helipad there which made for a cool space to play. There were a lot of good views around. It was a clear day when we arrived, but on the day of leaving, it was windy and freezing.
Our original idea was to camp out the following night, but having looked at the weather, that plan was scuppered before it even begun. When I was trying to see the sun rising from near the lighthouse, I was nearly blown out into the sea for my own "disaster" at Disaster Bay.
I haven't done so many vlogs in recent times, so I was glad to be able to pump out a few different clips from this trip away. Hopefully that will be the inspiration for some more regular vlogging but it's a fairly hectic schedule lately and that's probably not going to change.
Just before going down to Green Cape I mentioned to someone we were going there. They had been there earlier in the year and told me the following – "I couldn't recommend it highly enough."
It's definitely somewhere worth taking a look at and was a memorable place for Nico to go.