Vlog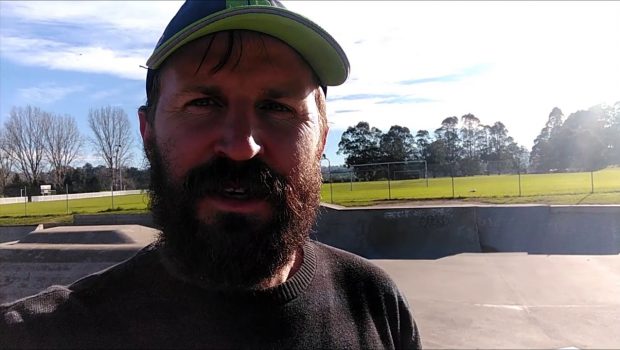 Published on July 12th, 2019 | by Daniel Boyle
0
Capital Eyes – Vlog 57 – Home Again
Part of a series of vlogs from a trip down south, back home in Bega.
As mentioned in some of the previous vlog posts, I was able to make a few vlogs from the video taken during a trip down to Bega and then down to the Green Cape Lighthouse, south of Eden.
This vlog focuses on a lot of the parts being back home, showing Nico some of the things I used to do as a kid and some things that have changed. The "rigged cricket pitch" was a famed ground of backyard cricket over the years, and it's always fun to have a hit there with the next generation.
The empty block that was there has now had a house on it for years and plenty of other features have changed, but the main strip of footpath it still rolling down the hill, with the batsman defending their wheelie-bin wicket.
Before leaving we had a bit of a roll around the Bega skatepark, a place I spent endless hours at during my teenage years. It has been expanded over the years too, but brings back a lot of memories.
It was the end of autumn when we were there, I had actually been around Canberra looking for the good colours, that may be an upcoming vlog too.
On the way back we stopped in Cooma. There is a newly built park there. That was actually mentioned in a previous vlog, it hadn't been finished yet though. It's a good park. There are some really good new parks popping up in the country towns. I got some action camera shots going down the slide there.
The song behind this clip is "Home Again" by Shihad. Appropriate matching to the content. There is one more vlog still to come from the trip, that one is from the lighthouse itself.