Vlog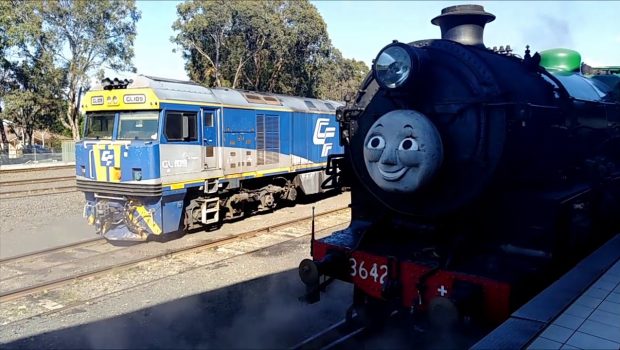 Published on June 13th, 2019 | by Daniel Boyle
0
Capital Eyes – Vlog 55 – Thomas and Friends at Thirlmere
A Day Out With Thomas at the NSW Rail Museum in Thirlmere.
I have seen the "Day Out With Thomas" event advertised a number of times over the years and thought it would be a fun thing to take my son to. He is a big train fan.
Thirlmere is on the way to Sydney and the NSW Rail Museum is situated on the old Picton Loop track. As part of the day out, we took a steam train ride on an engine dressed up at Donald. You could also take a ride on Toby, though we didn't end up doing that one.
One thing that was greatly appreciated were the jumping castles, with a few different sizes, all part of the ticket. I actually thought the event would be more crowded, however we were able to move around quite easily.
The had some specific areas and times designed for people on the autism spectrum, so that may have helped and also the fact that the museum itself is quite spread out.
I enjoyed exploring the regular trains that are part of the museum, while Nico really enjoyed tooting the horn of Thomas. We also got to go on a miniature train, which was a bit of fun.
Rather than going back to Canberra in the same day, we stayed the night in Bargo. Our motel was right next door to the club, so we had a feed there and watched the Raiders, who unfortunately lost.
The next day some friends came to join us at the park in Bargo before we made a move down to Wollongong for a buffet lunch. We were able to have a splash in the beach just before sunset. From there it was time to drive home from a great weekend.