Tennis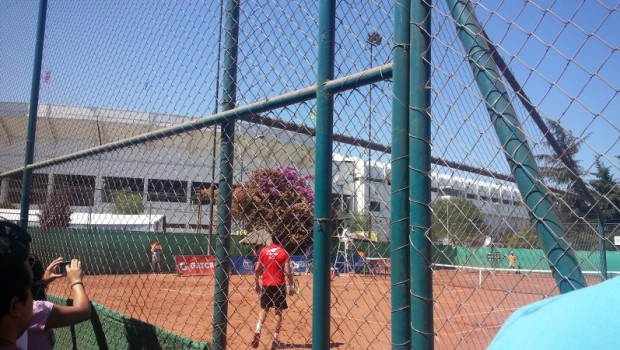 Published on March 20th, 2014 | by Daniel Boyle
0
Capdeville to Lead the Way in Davis Cup
After returning from injury for the South American Games, Chilean number one Paul Capdeville will lead Chile for their vital clash against Paraguay.
Victory will be vital for Chile when they face Paraguay in a playoff to remain in the Americas Group II. Starting on April 4, Chile will host Paraguay on the courts of Estadio Palestino. A loss would see Chile drop to the bottom group, Group III.
Gonzalo Lama (334), Christian Garín (390) and Jorge Aguilar (405) will join Capdeville in the host. Hans Podlipnik, who moved to Chile's number two, was not named in the squad. Both Capdeville and Garín bowed out in the first round of the Panama Challenger, while Lama is top seed in Chile's first futures tournament.
Capdeville's experience will be valuable for the young team. The Vitacura player has a 14-16 record. Aguilar stands at 6-7, having won the dead rubber in Barbados, while losing alongside Garín in doubles. Lama made his Davis Cup debut with victory over Haydn Lewis, but lost the key clash against Darian King.
At 18 years old, Garín has already gained vital Davis Cup experience, but he will need to improve his record if Chile are to return to higher levels. The youngster is now 1-6. When Garín made his debut in 2012, Chile were fighting for a place in the World Group against Italy, now they will fight to stay out of the lowest level of the competition.
The same dates will see Bolivia host Guatemala in Cochabamba, with the same target, staying out of the lowest division. Cochabamba will play host to the 2018 South American Games.