Basketball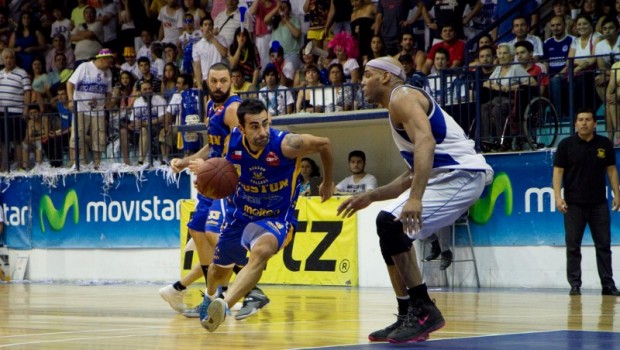 Published on April 29th, 2014 | by John Lyons
0
Boston College stunned by Municipal Puente Alto
Reigning champions Boston College suffered a shock home defeat at the hands of Municipal Puente Alto in the opening round of the Libcentro basketball competition.
Maipú – In a hard-fought contest, it was the visitors who held their nerve to triumph 72-70 and cause the first big upset of the season.
In the other match in Zone C, Stadio Italiano triumphed 84-79 at Brisas.
In Zone B, Universidad Católica got their campaign off to a winning start with a battling 66-62 victory against Municipal Quilicura, while Sergio Ceppi eased to a 64-44 win against Club Providencia.
Away from Santiago, there were plenty of matches, too. In Zone A, Colegio Los Leones fired out a warning with a crushing 110-54 victory against San Luis Quillota. Sagrados Corazones were comfortable 79-60 winners at Arturo Prat, while Sportiva Italiana pipped Árabe Valparaíso 61-60.
In Zone D, Universidad de Concepción flexed their muscles to power past Árabe Rancagua 106-60 away from home, while Español Talca were also winners on the road, beating Alemán Concepción 91-68.
New boys Colo Colo sat out the opening round of fixtures. They will make their bow this Saturday with an away match against Club Providencia at Municipal Punte Alto (6pm).
It's part of a double bill as Municipal Puente Alto will take on Brisas at the same venue afterwards (8pm).