Water Ski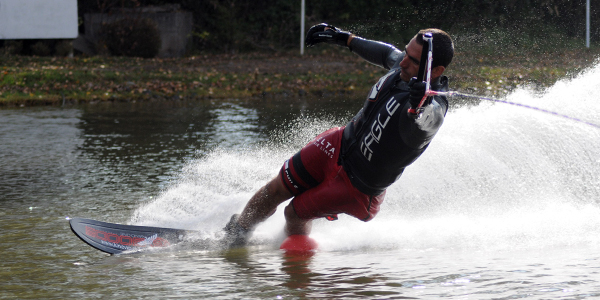 Published on April 20th, 2014 | by Daniel Boyle
0
Best Ever Performance for Chilean Water Skiers at Pan American Championships
Following on from success at the World Championships and South American Games, both held at Lago Los Morros, Chile's water ski team continued bringing home the medals.
Held at Club Los Lagatos in Bogota, Colombia, the tournament provided a chance for Chile's best water skiers to follow up their strong results in the recent Chilean tournaments and make their mark on the world scale.
Chile finished with their best ever performance at the Pan American level, a total of 8 medals (two gold, two silver, four bronze). Argentina's Javier Julio finally got revenge over Felipe Miranda, taking gold in the overall, with world champion Miranda settling for silver.
@Pipe_Miranda ganó plata en final del overall del Panam de Colombia. Chile ganó en total 2 oros, 2 platas y 4 bronces pic.twitter.com/fSQ9LXSHM7

— Cristián León (@crismarceleon) April 19, 2014
His brother Rodrigo collected bronze in the same event, as well as a bronze for his jump of 59.9 metres. Valentina González added to her gold in the juvenile category with a bronze in the open jump. The 15-year-old impressed with a jump of 35.4 metres. Her personal collection also included silver in the juvenile overall.
Santiago Varas impressed in the under 21 category, taking gold with a jump of 51.8 metres. Fernanda Naser was Chile's other medalist, taking silver in the under 21 trick category.
The USA team dominated the tournament, with five of their six teams taking gold. Regina Jacquess, who participated in the world champions, taking gold in both slalom and overall, led the way with three gold medals.