52 in 52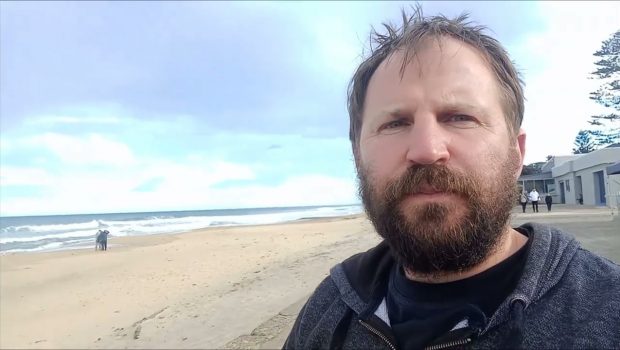 Published on January 6th, 2023 | by Daniel Boyle
0
52 Ancestors in 52 Weeks – Michael Boyle
I have been looking into my family history quite a bit lately and am currently working on a bigger project. In preparation for that, I am going to do the "52 Ancestors in 52 Weeks Challenge".
I believe this challenge started by Amy Johnson Crow. As I go through the various weeks, I will be looking at all different connections that I have found, some may be close, some may be quite far away, but I've been following various strands and finding so many connections.
My first selection is Michael Boyle, who is my great-great grandfather, on Dad's side. So he would have been my Pop's pop. Why choose him first? No particular reason, but he did have an impressive beard. There is also a decent amount of information out there about him.
My Mum put out a book about Dad's side of the family about 30 years ago called From Donegal to Goolmangar. In the link I've typed up the text from within the book.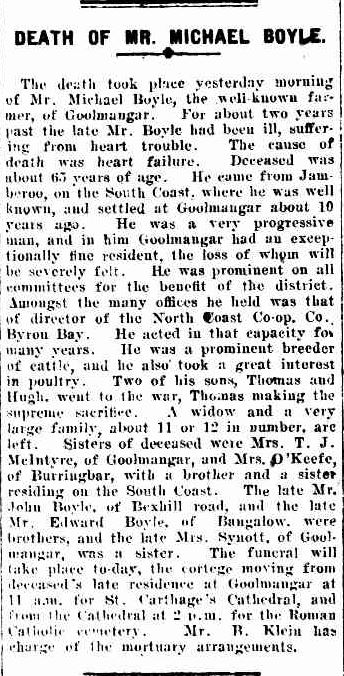 Michael Boyle was born in Jamberoo. He was the son of Hugh and Mary Boyle. I posted a recent vlog about a visit to Jamberoo to pop by the grave site. The Boyle family were among the large numbers who moved from the south coast to the north coast of New South Wales.
As mentioned in his obituary above, he was a well known farmer. He was involved in the South Coast and West Camden Co-Op, the first of its kind in Australia, before later becoming a director of Norco from 1916-1918.
Michael was at one stage the president of the Jamberoo School of Arts.
Michael married Hannah Dooley in 1888 in the Kiama district. The pair had 13 children, the youngest of these, Jerome being born on the North Coast, while the previous children were born on the South Coast. Among the children were Hugh Patrick Boyle (my great grandfather) and Thomas Emilion Boyle. They both fought in World War One, with Thomas killed in action in Polygon Wood. Those stories will be saved for their own posts.
The links between the different families will also be explained in further detail as the project goes along.