Tennis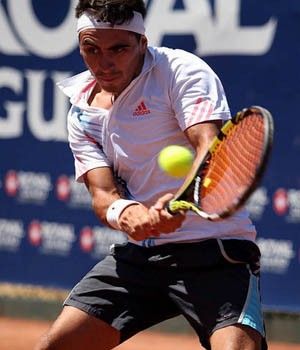 Published on February 21st, 2014 | by John Lyons
0
Unheralded Fleming and Malla spring surprises
Lowly ranked Chilean tennis duo David Fleming and Bastian Malla are enjoying plenty of success in different parts of the world.
Egypt – Competing in Sharm El Sheikh, Fleming, ranked 1,469, caused a major shock in the first round of the Future 6 when he beat the top seed. The only disappointment from a Chilean point of view was that it came against one of his compatriots, Hans Podlipnik (301).
Surprisingly, given the difference in their ranking, Fleming eased to a 6-2, 6-4 success. The 21-year-old followed it up with a 6-4, 6-4 victory against Morocco's Medhi Jdi (1,234).
Fleming will meet another Moroccan, Yassine Idmbarek (748), in the quarter-finals today.
Meanwhile, Malla (734) has won a confidence-boosting six matches in the Future 6 in Boynton Beach, Florida.
After beating four unranked opponents, the 17-year-old defeated the USA's Michael Shabaz (444) 6-4, 6-4 and another American Deiton Baughman (1,440) 6-3, 6-4 to reach the last eight.
He takes on Germany's Yannick Maden (685) in the quarter-finals today and will bid to win again to reach the semi-finals and further boost his ranking.