Sports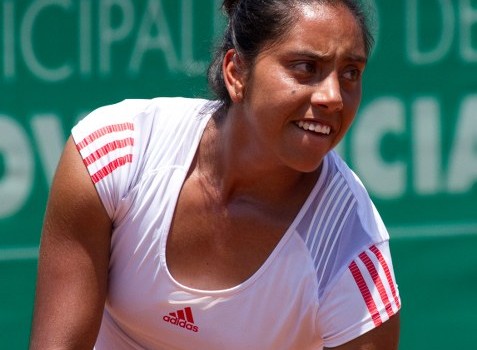 Published on March 4th, 2014 | by John Lyons
0
Soaring Seguel notches fourth win in Brazil
Improving Daniela Seguel powered into the second round of the ITF Campinas tournament with an impressive victory.
Brazil – The Panther fought her way through three rounds of qualifying to reach the main draw and it looked as though she would be in for a tough battle against Florencia Molinero.
Although Seguel is at a career high 268 in the world rankings, her opponent was inside the top 200 at 194. However, the Chilean number one made light work of the 25-year-old Argentinian and breezed into the last 16 with a surprisingly easy 6-3, 6-1 success.
Seguel´s next test promises to be tougher. The 21-year-old will take on the fifth seed, Kristina Kucova. The 23-year-old Slovakian beat Sweden´s Rebecca Peterson 6-2, 7-6 in the first round.
In qualifying, Seguel saw off Brazil´s Rafaella Sampaio and Alory Pereira, both 6-1, 6-0, and Italy´s Gaia Sanesi 6-2, 6-4.
The Campinas tournament has prize money of US $25,000 and is played on clay.