Tennis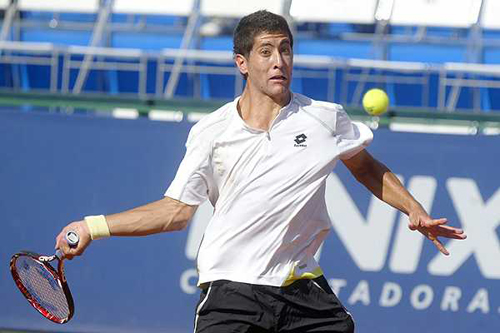 Published on March 17th, 2014 | by Daniel Boyle
0
Podlipnik Takes Advantage in Egypt
Chilean tennis player Hans Podlipnik has given himself a boost in the ATP rankings thanks to victories in the Futures tournaments in Egypt.
While his compatriots were representing Chile at the South American Games, which does not count towards the ATP rankings, Hans Podlipnik continued to rise. After wins in Egypt's Futures 7 and 8 tournaments, the Chilean returned to the number 2 spot, rising 57 places to 274.
Gonzalo Lama, who had previously occupied the place below Paul Capdeville, fell 27 places. He is now ranked 334, while Christian Garín is at 390. The young prodigy bowed out in the first round of the Panama Challenger against Gerald Melzer. Capdeville, who took bronze in the men's tournament at the South American Games, dropped six places to 195.
For Chile's women, Daniela Seguel reached her best ranking yet, despite also taking part in the South American Games. La Pantera is now ranked at 267, an increase of one place from the previous week. Andrea Koch (413) and Cecilia Costa (420) follow, while Fernand Brito rose nine places to 559.
Many Chilean players are taking part in the Futuro 1 tournament at Club Providencia.