interviews
Published on February 12th, 2009 | by Daniel Boyle
0
Hospital The Musical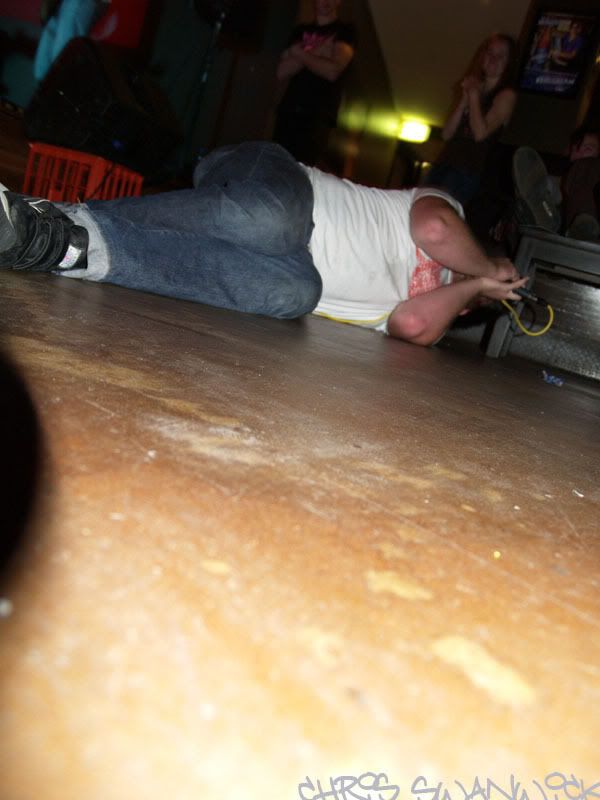 As I said in the last post, I'm going to put up some of the interviews I have done in the last year or so. This one is with Drew, the singer from Wollongong band Hospital The Musical. They are one of the most technically impressive bands I have ever seen.
After playing with Converge in 2007, they broke up for a while, but are back in action now, recording for their new album "REDorphan".
For more info check out www.mypsace.com/hospitalthemusical
These questions are from May, 2008.
1) Who's in the band, what do they play, and what's been happening lately in the Hospital camp?

Clancy – guitar

Mike – Drums

Zac – Bass/Vocals

Drew (me) – Vocals

lately we have been busy writing for our album and playing acouple of shows.
2) You guys just had a bit of an extended hiatus, but are back in action now…..how have the shows been since making a comeback?

The shows have been great we have had a fantastic response from everybody and are excited to be back.
3) You got to play with Converge last year in Sydney, and you've been getting a bunch of other international supports…what have been some real highlights?

Of course converge was amazing just getting to play withone of our biggest influences in music was a real career highlight for myself. Also our first gig back with horse the band was great. We got a fantastic response and alot of people travelled long distances to be at the show to support us with our return. We are also really looking forward to

our Sydney show with Graf Orlock.
4) I know you're a big soccer fan….are you feeling good coming towards the end of the season in the European leagues…and what are some tips for the next A-League season?


I am an Aston Villa supporter so I dont really have much to look forward to but we may get a place in europe next season which would be awesome.

the A-league is getting better with every season I am hopefully getting my season ticket for Sydney FC soon which I am excited about but with them losing alot of there up and coming talent and spending their money on an veteran Aloisi I don't see it being a great season for Bling FC.
5) What are the plans in the near future for Hospital The Musical? Any shows, recordings coming out?

Taking it a bit easy with the shows at the moment to focus on writing our album that should hopefully be out by the end of this year.
6) Where does the name Hospital The Musical come from?

It was the name of Mikes first speed boat
7) How does being based in Wollongong affect the band, and what's been happening in general down in Wollongong lately? Any good new bands to look out for?

Being in Wollongong doesn't effect us at all we all love living in the Northern Suburbs of Thirroul it a great place to write music and only a short way to Sydney.

The music scene in Wollongong has been killed by venues as many of them have closed their doors to original music, which is a shame as there is alot of great talent here.

Bands to look out for- Yeah Bears.
8) What are the biggest influences on the band, and what have you been listening to lately?

Musically we try and keep an open mind we dont really set genre related boundrys so our music influences are huge.

Lately I have been listening to:

See you next Tuesday – Parasite

Murder by death – Red tooth and nail

David Bazan – Selftittled

Engineer – The Dregs

Ed gein – Judas Goats & Dieseleaters
9) Any plans to visit Canberra coming up?

Hopefully soon we always have a fun time playing in the Nations Capital
10) Any thanks or anything else to add?

No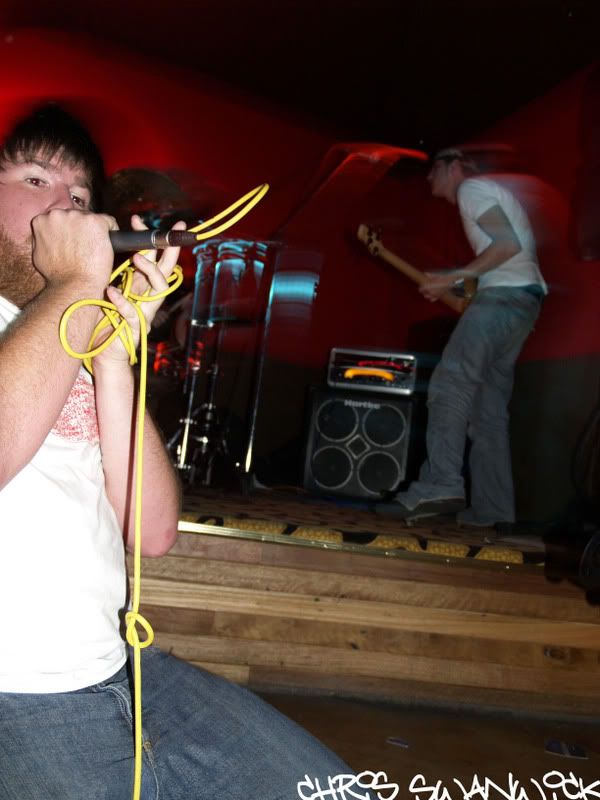 Photos by Chris Swanwick

Transit Bar, December 2006