Sports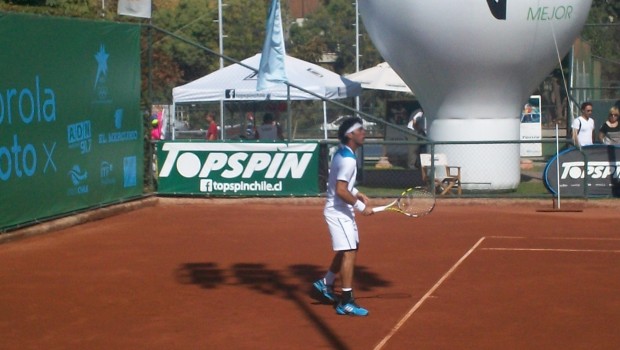 Published on March 25th, 2014 | by John Lyons
0
It´s home sweet home for Lama
Upbeat Gonzalo Lama believes home advantage will be a big factor when Chile take on Paraguay in the Davis Cup at the start of April.
Santiago – Chile have crashed down through the divisions in the aftermath of the Marcelo Ríos, Fernando González and Nicolás Massú golden era.
Away defeats against the likes of Ecuador, the Dominican Republica and, in their last outing, Barbados have dented Chile´s tennis pride.
But now they return to home soil for a crucial series against Paraguay in  Americas Zone Group II looking to change their fortunes.
Chile´s team, captained by Massú, will be mixture of youth and experience. Chilean number one Paul Capdeville (195) and Jorge Aguilar (405) provide the latter, while 17-year-old Christian Garín (390) and Lama (334) provide the fresh blood.
Lama, 20, said: "I think the tie´s going to be less difficult than the recent ones we´ve had because now we´re playing at home and we´re expecting a lot of people to come to the stadium to support us.
"We play better with our crowd behind us and I hope we can get a good result."
And Lama, fresh from winning the Futures Chile 1 at Club Providencia, insists the morale in the camp is good despite the recent setbacks.
He added: "We´re very positive. I´ve spoken a lot with Nicolás (Massú) and it´s an opportunity to begin from zero. We´re going to start from low down and begin to form a new team."
On paper, Chile will be hot favourites to win against Paraguay, though that was also the case before the Barbados match.
Only one of the Paraguayans has an ATP ranking – Gustavo Ramírez at 1,818. And the visitors have brought another player out of retirement. Ramon Delgado hasn´t played since 2011, but the veteran does have pedigree. The 37-year-old was ranked 52 in 1999 and won an ATP title in Bogotá in 1998.
Meanwhile, Aguilar's Davis Cup preparations suffered a setback when he fell to a surprise defeat in the Futures Chile 2 in Concón.
The 29-year-old lost in the first round to Brazil´s Carlos Eduardo Severino (759) 2-6, 6-2, 4-6.
The Davis Cup tie takes place from April 4 to 6 at Club Palestino.