Gymnastics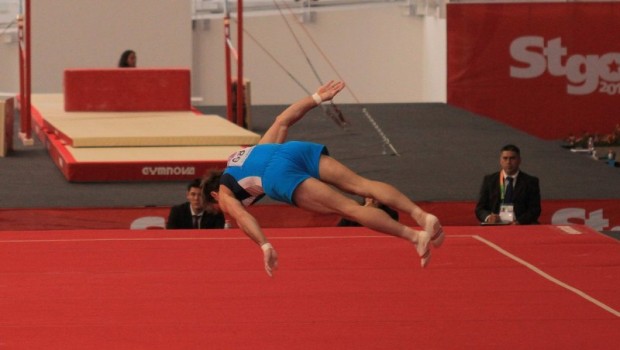 Published on June 3rd, 2014 | by John Lyons
0
González bronze is small reward for Chile
Chile's gymnasts turned in creditable performances at the World Challenge Cup in Anadia, Portugal, but one bronze medal proved a meagre return.
It was no great surprise that it was Tomás González who contributed the bronze. The Chilean gymnastics star finished third in the floor event with 15.375.
There was a one-two for the United States with Eddie Penev (15.625), who also won the vault, and Samuel Mikulak (15.550) claiming gold and silver.
González came fifth in the parallel bars and sixth in the vault to complete a busy tournament.
Team-mate Juan Raffo produced an excellent performance on the rings, but had to settle for fourth place with 14.975. Brazil´s Olympic champion Arthur Zanetti won gold with 15.700.
In the women´s ranks, the closest Chile came to a medal was Martina Castro´s fine fourth place in the vault with a score of 13.437. She also finished seventh on the beam.
Her sister, Simona, came sixth in the uneven bars with 10.775. Venezuela´s Jessica Lopez took gold with 14.325.
Martina Achondo was eighth in the floor event with 11.075.