Sports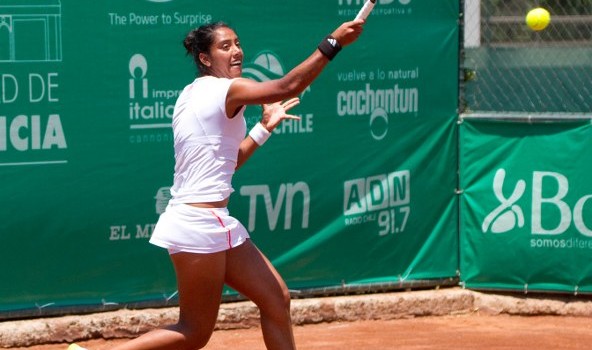 Published on May 28th, 2014 | by John Lyons
1
Daniela at the double again
It doesn´t seem to matter who she teams up with – Daniela Seguel keeps winning doubles matches.
The Chilean number one has had lots of success alongside Argentinian Tatiana Búa recently, including reaching the final of the WTA Strasbourg event last week. Seguel has also had plenty of good results in partnership with compatriot Cecilia Costa.
However, this week she´s teamed up with Holland´s Cindy Burger in the $25,000 ITF tournament in Maribor, Slovenia.
The fourth seeds were made to work surprisingly hard by Argentina´s Sofia Blanco and Croatia´s Adrijana Lekaj in the first round before running out 6-3, 5-7, 10-4 winners.
The quarter-final proved a far easier affair as Seguel and Burger eased to a 6-2, 6-2 victory against the Czech Republic´s Hana Birnerova and Slovenia´s Tadeja Majeric.
In the semi-finals, the Chilean-Dutch duo face the unseeded Yvonne Neuwirth (Austria) and Laura Schaeder (Germany) tomorrow.
Meanwhile, Ricardo Urzua and Cristobal Saavedra are both through to the second round of the Czech Republic Futures 3.
Eighth seed Urzua defeated Germany´s Christian Hirschmueller 4-6, 6-2, 6-3, while Saavedra saw off home player Zdenek Derkas 6-2, 7-5.