Vlog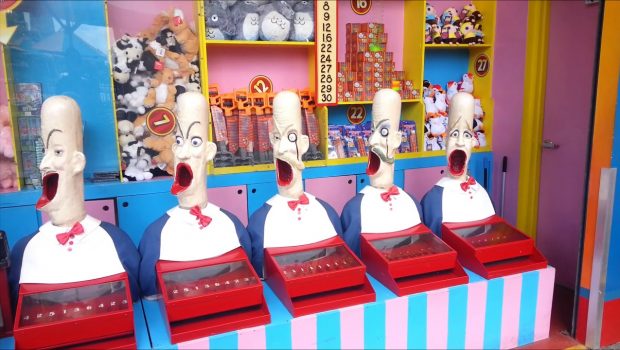 Published on January 15th, 2018 | by Daniel Boyle
0
Capital Eyes – Vlog 37 – Luna Park
To celebrate Francisca's birthday we visited Luna Park and the nearby North Sydney Pool. It was a quick visit to Sydney but a lot of fun.
Despite being school holidays, it wasn't too crowded for our visit. After staying at Sydney Central YHA we made our down the Good Line, having a little play there before going on to the water play area in Darling Harbour. This time we were prepared with swimming gear as we had plans to swim at the North Sydney Pool.
This was Francisca's request for  birthday celebration, to go Luna Park and also to the pool. We had been to Luna Park sometime last year, which is in one of the vlogs along the way. That time we were able to go to the Deck restaurant and being right up against the harbour I thought that would be a great place to have lunch.
Unfortunately it was closed on Mondays.
Before getting to there, we had a splash at the pool. It is a great view from there, being right next door to Sydney Harbour Bridge. After the swim we should have just had lunch within the pool, but my hope was to be looking out over the water. We ended up getting some takeaway within the Luna Park before having a go on some rides. The Ferris Wheel gave an awesome view over the harbour in both directions and I had a spin on the dodgems later. I also got a few good footbag runs in with a view of the harbour in the background.

Being such a hot day, the aircon of the Big Top proved to be a good option for soaking up a bit of time and having a bit of relax. I hadn't been there for many years, having seen a few bands long ago such as Opeth, Killswitch Engage and Fear Factory there, though they were probably all over 10 years ago.
We caught the ferry back into the city and then the rain caught us. What had been such a scorching day suddenly became a drenching one and that affected our dinner plans, which were going to be on the roof on the Glenmore Hotel. That didn't really work out, but we made do at the Australian Hotel just down the road and had a great time catching up with some friends.