Demonstrations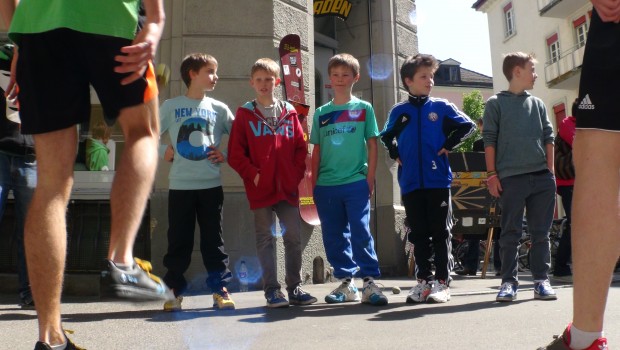 Published on June 10th, 2014 | by Jay Boychuk
0
Sport/Life Footbag Eurotour Stop #4: Switzerland
Next up, the tour found itself traveling all over Switzerland, to promote Footbag. The tourists began in the French speaking city of Fribourg, promoting Footbag within the night life of the city. Afterward we headed to Bern, Switzerland's capital for PlanetFootbag promotion with pictures and other goodies to come. Afterward the German speaking tourists went onto Zurich and coached the winners of a contest held by Gorilla. The winners were taught healthy sport practices, what it takes to be a champion, as well as technical elements of the sport from circle kicking to the hardest tricks. Finally we headed to the beautiful, majestic rural side of Switzerland to demonstrate and teach the sport of Footbag to the youth of Wolhusen.
Take a look at all the adventures in the next video, below.
Edit by Jay Boychuk.