Sports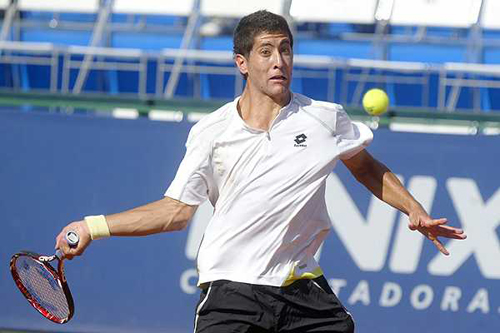 Published on April 2nd, 2014 | by John Lyons
0
Malla brings Podlipnik back down to earth
Chile number two Hans Podlipnik suffered a surprise defeat against compatriot Bastian Malla in the first round of the Chile Futures 3.
Villa Alemana – Top seed Podlipnik came into the tournament on a high after beating fellow Chilean Gonzalo Lama in the final of the Chile Futures 2 in Concon at the weekend.
However, he was unable to build on that as the 17-year-old Malla sprang an upset. The first set proved critical and it was Malla who took it 10-8 on a tie-break.
From there, things proved a lot easier for Malla (687) and he wrapped up the match by winning the second set 6-2. The teenager now faces another Chilean, Mauricio Alvarez, in the second round.
Despite the setback, Podlipnik can be satisfied with his work so far this year. He´s already won three titles – the Egypt Futures 7 and 8 as well as last week´s success in Concon.
The 26-year-old is ranked 264 and it remains a mystery as to why he is not in Chile´s Davis Cup squad for this weekend´s clash against Paraguay in Santiago.
Perhaps his late call-off through injury from the doubles in the last match against Barbados weighed against him as purely on world rankings he should be one of the singles players.
Or maybe captain Nicolás Massú believes there is more potential in the long-run with youngsters like Lama, 20, and Cristian Garín, 17.
Meanwhile, second seed Cristobal Saavedra had no such trouble in his opening match at Villa Alemana. The Chilean swatted aside Brazilian Gustavo Guerses 6-2, 6-0 and will now meet compatriot Simon Navarro.