Footbag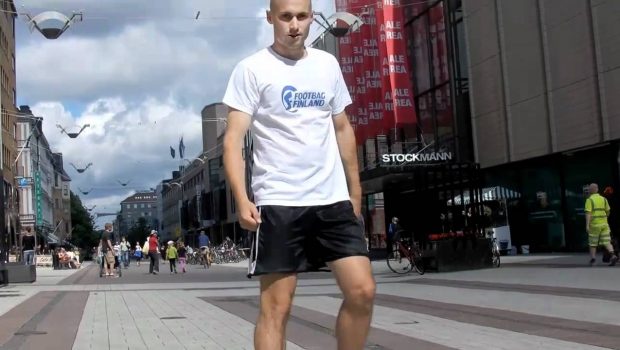 Published on January 28th, 2019 | by Daniel Boyle
0
How to Play Footbag – Anz' Tricks
Anz' Tricks is one of the most popular series on how to play footbag. Led by Finland's Anssi Sundberg, there is a great amount of detail about footbag tricks.
If you go to the Anz' Tricks Youtube channel, you will find a number of playlists which give solid advice about the different footbag tricks you can do. At his peak, Anssi was known as a master of dexterity, bothsidedness and clean form.
There is plenty of information to take in from here, with quite a number of short videos. The early videos tell you about the basic such as kicks and stalls, then they get into harder tricks as the series continues.
Anssi was one of a large number of Finnish players to make a huge impression on the world scene, with Finland still having the largest number of entries into the "Big Add Posse" (BAP).
Some of the move names use the "Descriptive Naming System". This came in around 2010, but most names have stayed the same with many players hesitant to make the change.