Sports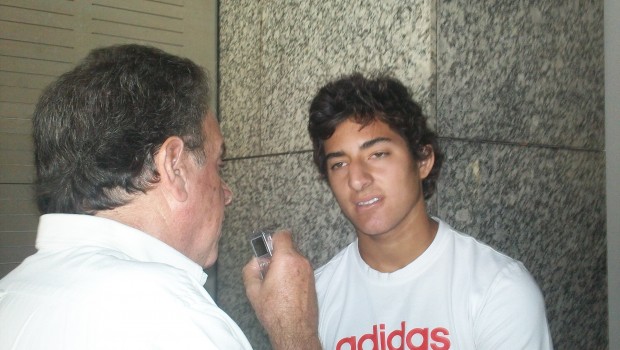 Published on June 7th, 2014 | by John Lyons
0
Garín and Jarry to lock horns in Spanish final
Christian Garín and Nicolás Jarry lined up an all-Chilean final on Spanish soil by winning their respective semi-finals matches in Madrid.
Competing in the Spain Futures 12 at the Rozas Club, it was Garín (393) who booked his final place first by shocking the Spanish top seed.
The 18-year-old fourth seed pulled out all the stops to beat the higher-ranked Roberto Ortega-Olmedo (314) in three sets, 6-3, 3-6, 6-2.
Then it was the turn of Jarry, also 18, to see if he could follow his compatriot into the final – and he didn´t waste the opportunity.
The Chilean beanpole (513) produced an excellent performance to overcome Spaniard Pol Toledo Bague (598) in straight sets, 6-4, 7-5.
Garín will be the favourite in tomorrow´s final. As well as being higher in the rankings, he holds a 3-0 record against Jarry in the pro ranks.
The clay-court event has a prize fund of US $10,000.
Although the final is only at the Futures level, it bodes well for Chilean tennis that the two teenagers are winning matches on the professional circuit and gaining valuable experience.