Footbag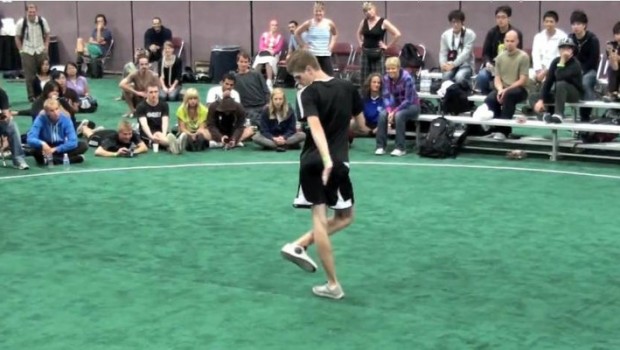 Published on March 27th, 2014 | by Jay Boychuk
1
Sport/Life Footbag Fearless Challenge Results
The month long footbag competition to see who can hit the most fearless has come to an end. With submissions from North America and Europe, you can see the results below.
3rd Place: Ken Somolinos, USA. 14 Contacts.
2nd Place: Jan Weber, Czech Republic. 17 Contacts.
1st Place: Nick Landes, USA. 20 Contacts.
Prizes:
5+ Fearless participation
Footbag, made by Jay Boychuk: Honza Weber.
Most Fearless
US$100, and their choice of Planet Footbag product: Nick Landes.
None of the players were able to break the mythical 25 unique fearless barrier, so that prize, which was also for $100, was not claimed by anybody.
Vasek Klouda, arguably the greatest player of all time, showed his potential with 23 fearless days after the competition ended, however the video needs to be high quality and presented on Youtube, as stated in the competition rules.
https://www.facebook.com/photo.php?v=224723104392181&set=vb.100005634781829&type=2&theater
Thanks to all who entered the contest! Stay tuned for more updates on the Footbag Eurotour, starting on April 1st. Also keep an eye on Sport/Life for more exciting competition. While the Fearless Challenge focused on the elite echelon of footbag, we will be looking to have something for everybody, not only in footbag, but in other sports as well.