Vlog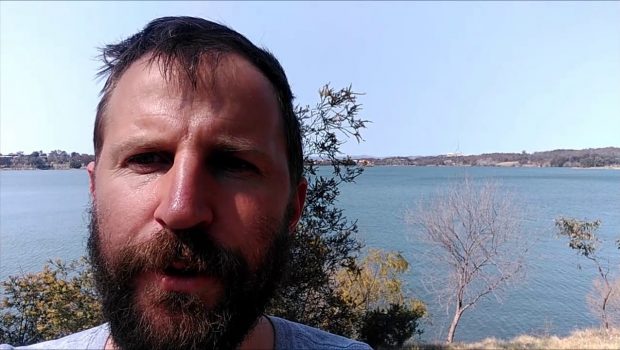 Published on September 20th, 2018 | by Daniel Boyle
0
Capital Eyes – Vlog 50 – Coastal Birthday
Daniel Boyle brings up a half century of vlogs following a birthday trip to Racecourse Beach, celebrating 34 rounds of the sun.
Vlog number 50 marks 34 years of being around. It's very similar to one of the earlier vlogs from the same location, Racecourse Beach. That was the destination for a gathering of friends and family to celebrate my birthday. I complained last year that I was always doing the same thing, which was pretty well true. Some beers in the backyard with more or less the same people year on year with a few ins and outs along the way.
This time the family were hoping to surprise me but my work schedule doesn't really allow for planning surprises. They let the details slip and I thought it sounded good but didn't really expect that anyone else would come along. We ended up having quite the crew, with about 5 cabins between us as well as a couple of day visitors.
Having been there before, we knew it would be hard to keep Nico away from the jumping cushion. We had plenty of fun there. The best part of our timing was that the park was close to empty, so if we wanted to used any of the facilities we just popped on over. No need to wait or be worried about others crashing into small children (or us doing the same).
Unfortunately we had a few illnesses along the way so we couldn't get the full enjoyment out of the weekend. It seems there is a lot of that "Spring Flu" type of thing going around. For me personally I came out alright but the rest of the family had different fevers and other issues.
At the end of the video I said I planned to do more vlogs and also get myself an action camera after dropping my previous gropro in the ocean. I have obtained the camera, have barely used it yet. There should be some testing of that coming up in the near future which should provide us with plenty of new content. I'm also planning to have a look back at some old files and see what I can unearth there, especially from our time in Chile.