Sports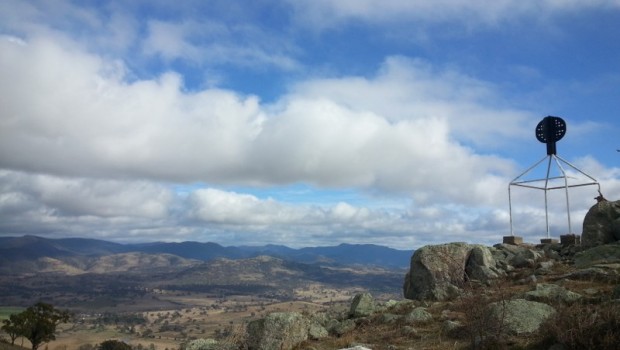 Published on December 31st, 2017 | by Daniel Boyle
1
Sport/Life – Top Posts of 2017
As 2017 comes to a close, we will take a look at the most read posts for the year. It looks to be a strong showing from my different Canberra Walks posts, while some older Chilean sports news stories have attracted some readers.
1. Canberra Walks – Rob Roy and Big Monks
This is an area I would like to explore again. I started walking from the suburb of Banks up the Banks Steep Track. The name gives it away, but the track is very steep. Big Monks gives awesome views out towards Namadgi and there are plenty of different trails throughout the reserve. While I might not be the fountain of knowledge like John Evans, hopefully people get some ideas for different walks around Canberra from these posts.
2. Ugly Crash Leaves Chilean Cyclist Irene Aravena in Hospital
It's almost time for the next South American Games, which will be held in Cochabamba, Bolivia in 2018. Despite this horrid crash happening in 2014, the story still regularly brings people into the site. The same venue recently held a World Cup event, however all is not well on Chile's cycling scene. Aravena has returned to the track in recent years, including breaking national records.
3. Canberra Walks – Butters Bridge
I first came across this bridge basically by accident, it is out in the middle of nowhere, however soon enough that will just be general suburbia. I had planned to do a walk from Coppins Crossing to see what was around, and seems the answer was a giant bridge more than 20 metres off the ground. A bit excessive compared to some of the other bridges crossing the same river.Ca
4. Canberra Walks – Mugga Mugga Nature Reserve
The Mugga Mugga Nature Reserve is an interesting one to visit. The times I have been there, I've often seen a lot of kangaroos and other wildlife. You then have the old quarry in there as well. Last time I was riding through, it seems some new trails have been made as well, coming up from Red Hill as part of the Centenary Trail.
5. Canberra Walks – Mt Majura -Mt Ainslie Loop
These hills are the two closest to my house, so I will quite often go up there. A couple of times I have combined them together. I am getting to the point where I have been up most of the different ways to the top of each hill, but every now and then I find a new idea.
6. Canberra Walks – Mt Tennent
I have been hoping to return to Mt Tennent and should get a chance early next year. It is a bit of a longer walk, so needs time set aside to it, but offers great views back into Canberra and out over Namadgi.
7. Paredes Returns in World Cup Soap Opera
I'm not sure what brought people to this particular story from 2014 about Esteban Paredes, though he has been in good form for Colo Colo this year. The original story is about chopping and changing in the squad for Chile's World Cup campaign under Jorge Sampaoli, who is now presiding over the Argentina side.
8. Canberra Walks – Cotter Bend – Cotter Cave
This is a walk we did not so long ago, which was quite interesting. I had never explored the area beyond the basic picnic areas around the Cotter. While the Cotter Cave is all closed up, there are some great lookout points and you can also see part of the inside of the cave as well. There's plenty more to explore in that area, so I might share a few adventures in the coming year.
9. Canberra Walks – Gungaderra Grasslands
This is a walk that we did some time ago, through the grassland area in between Crace and Palmerston. To be honest I'm surprised to see it ranking up so highly. This is probably one of the earliest Canberra Walks posts that I did though.
10. Canberra Walks – Cooleman Trig and Mt Arawang
In 2016 I really tried to get up as many of Canberra's urban hills as I could, though I didn't get around to putting this post up until about a year later. This was one of the first ones where I went out of my way specifically to clock up a couple of hills.