Sports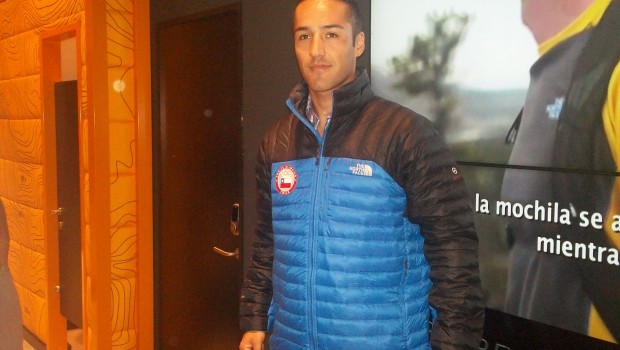 Published on January 23rd, 2014 | by John Lyons
2
Jonathan's tough road to Sochi
When Jonathan Fernández trains for the Winter Olympics, he has to keep an eye out to make sure he doesn´t get run over.
Las Condes – That´s the reality for the Chilean cross-country skier who is getting ready for taking on the world´s best in Russia next month by training on the roads with modified equipment. The snow has to wait.
"I made my petition, but the resources just aren´t available here in Chile," said the soldier. "I am training in the roads and there are people and cars in the way,
"I have to fight with this every day.
"Apart from concentrating on the training, you have to be worried that you´re going to get run over or fall. It´s very dangerous, but this is just another obstacle in my life that I have to overcome."
With these kinds of problems to deal with, it´s no surprise that Fernández, speaking at the launch of the Chilean team´s new North Face kit, isn´t going to be challenging for medals in Sochi. Instead, he´s got more realistic aims.
He said: "This is my first Olympics and I want to do the best I can. I feel good and, physically, I feel strong.
"I want to improve my time and be the best South American in my speciality.
"My rivals are the skiers from Brazil, Peru and Argentina. We have a super healthy competition.
"The difference between the Europeans and us is fairly big. Technically, we are not very far away, but there are other factors that make the difference."
*Chile's seven-strong team for Sochi is made up of: Jonathan Fernández, Eugenio Claro, Henrik von Appen, José Tomás Echeverría, Noelle Barahona, Stephanie Joffroy and Dominique Ohaco.
Chile will compete in alpine skiing, cross-country and freestyle.