Sports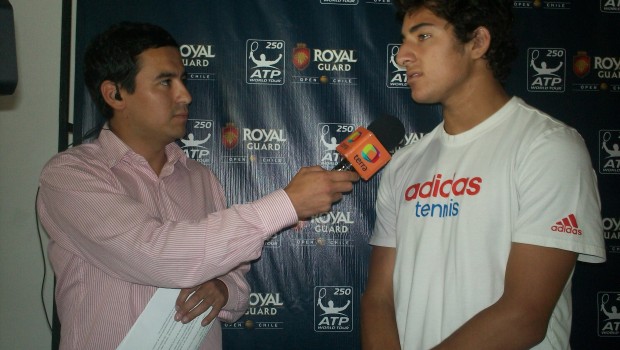 Published on January 21st, 2014 | by John Lyons
0
Garín knocked out of Colombian Challenger
Christian Garín´s winning run in the Challenger of Bucaramanga has been brought to a halt by Argentinian Diego Schwartzman.
Colombia – Garín had won through to the first round with three victories in qualifying. The 17-year-old got the ball rolling with two victories on Sunday.
Garín (386) had luck on his side in his opening match when Franko Skugor (608) had to retire. The Croatian had taken the first set 6-1, but Garín was leading 3-0 in the second when the match came to a halt.
Then the teenager saw off Brazilian Henrique Cunha (604) 6-2, 7-6 (5) to reach the final round of qualifying.
Yesterday Garín made it a hat-trick of wins when he beat El Salvador´s Marcelo Arevalo (446) 7-5, 6-2 to book his place in the main draw.
Garín had a tough task against sixth-seeded Schwartzman (118), but gave a good account of himself and could have won it.
The Argentinian claimed the first set 6-4, but Garín hit back to take the second 6-3 to force a decider.
After three matches in two days, it was perhaps no surprise that Garín didn´t have a lot left in the tank and it was Schwartzman who won through to round two by taking the set 6-3. The match lasted just under two hours.
Despite the loss, Garín can be heartened by his results in his first tournament of the year.
Fellow Chilean Gonzalo Lama (299) opens his campaign against Argentinian Renzo Olivo tomorrow (192).
At the end of the month, Garín and Lama will be part of the Chilean team that confronts Barbados in the Davis Cup.
They will then return to Chile to take part in the Royal Guard Open in Viña del Mar at the beginning of February.