Footbag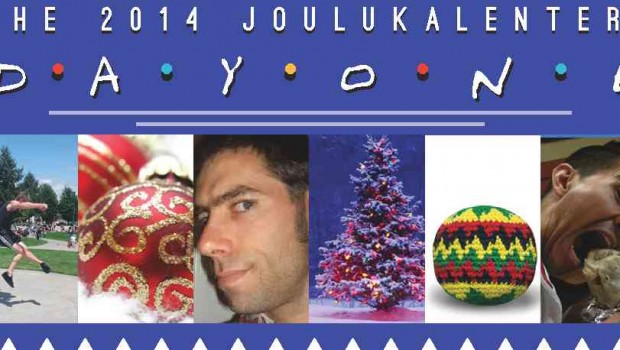 Published on December 26th, 2014 | by Daniel Boyle
0
2014 Footbag Joulukalenteri Comes to an End
The traditional footbag Joulukalenteri Christmas Calendar has come to an end, continuing a great legacy for the footbag community.
The calendar was started in 2004 by Finnish player Tuukka Antikainen, reflecting the tradition advent style calendar, where children are treated to a chocolate each day in the leadup to Christmas. Rather than chocolate, each day sees a new footbag video from somewhere around the world.
This year's calendar was hosted by Nick Polini. From the USA, he has risen to prominence for his passionate dedication to footbag, as well as his rapid improvement in the past year.
The video series kicked off with "Standing Still", one of a number of submissions edited by Ivan Iakimenko, another player from the PSU community that has risen to prominence especially for his stitching and video editing.
The video, which featured the experienced trio of Ken Somolinos, Jim Penske and Lon Smith, was just a small sample of what was still to come. The calendar featured submissions from all around the world, including an amazing video from Austria's Christoph Larndorfer in action in Antarctica.
The above video features all of the Joulukalenteri submissions, with Paul Gresset putting all the videos into one playlist. A feature in recent years has been the link of the day series.